About JoAnna
Compassionate and personalized care with surgical expertise. As a female plastic surgeon, Dr. Nguyen is particularly sensitive to the needs of women who want to look their best while also maintaining a natural and fresh appearance.
Dr. JoAnna Nguyen is a board-certified plastic and reconstructive surgeon in Los Angeles, California, with expertise in aesthetic surgery of the eyes and face, labiaplasty, breast augmentation and reduction, and burn reconstruction. Dr. Nguyen is also passionate about skincare and has extensive experience with non-surgical treatments such as lasers, peels, and topical treatments.
Dr. Nguyen was born and raised in beautiful Southern California. Spoiled by the perennial sunny weather in Huntington Beach, her curiosity for the seasons led her to the the East Coast, where she attended Boston University. There she graduated Summa Cum Laude with dual degrees in Psychology and Biology with a Specialization in Neuroscience. After volunteering with a non-profit organization that provides plastic surgery to children in need, Dr. Nguyen's interest in plastic surgery was born.
Having experienced her fair share of Boston weather, Dr. Nguyen was drawn to the sunshine of Miami where she received her Doctorate in Medicine (M.D) from the Univeristy of Miami Miller School of Medicine.
She returned home to Southern California to complete a one year clinical research fellowship in reconstructive plastic surgery at the University of Southern California. During that year, she was the driving force behind 23 research projects, presented at numerous national meetings, and published over 11 manuscripts.
She then went on to complete six years of formal plastic and reconstructive surgical training at the prestigious plastic and reconstructive surgery program at USC. During her training, Dr. Nguyen operated at premier hospitals on the west coast, including Cedars-Sinai Medical Center, Children's Hospital Los Angeles, LAC-USC Medical Center, Keck Hospital of USC, Los Angeles Shriners Hospital for Children, LAC Regional Burn Center, Kaiser West Los Angeles and Sunset, and Rancho Los Amigos National Rehabilitation Center.
Dr. Nguyen lives with her husband and daughter in Los Angeles. In her free time, she enjoys exercising, cooking, listening to music, and traveling.
Dr. Nguyen maintains privileges at several prominent Los Angeles hospitals, including Cedars-Sinai Medical Center, Hollywood Presbyterian Medical Center, and California Hospital Medical Center. She continues to mentor medical students interested in pursuing a career in medicine.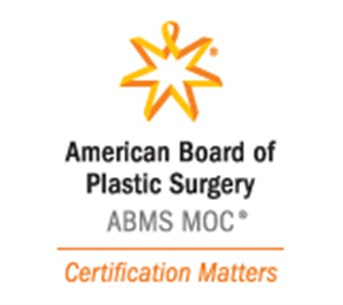 In addition to completing a rigorous 6 year plastic and reconstructive surgery residency at the University of Southern California, Dr. JoAnna Nguyen is board-certified by the American Board of Plastic Surgery. The process to become eligible to take the board examination by the American Board of Plastic Surgeons is very stringent and spans over the course of 2 years after the completion of training. Board Certification requires that candidates successfully pass a written examination as well as a 2-day oral examination, during which candidates are being critically evaluated for their fund of knowledge, ethical standing and safe and effective approach to multiple cosmetic and reconstructive problems. The aim is to certify safe, ethical plastic surgeons with an extensive knowledge of the entire spectrum of plastic surgery, who are able to represent the specialty of plastic surgery in the highest standards. The American Board of Medical Specialties recognizes board certification by the American Board of Plastic Surgeons as the "gold-standard" of certification for plastic surgeons.
There are several bodies that offer "board-certification" in cosmetic surgery and this can be confusing and misleading to the consumer. In December 2018, the Medical Board unanimously voted against allowing members of the American Board of Cosmetic Surgery to advertise as "board certified" surgeons.
Education
Board Certification
Plastic and Reconstructive Surgery