Family Celebrates First Birthday by Donating to Children's Kingdom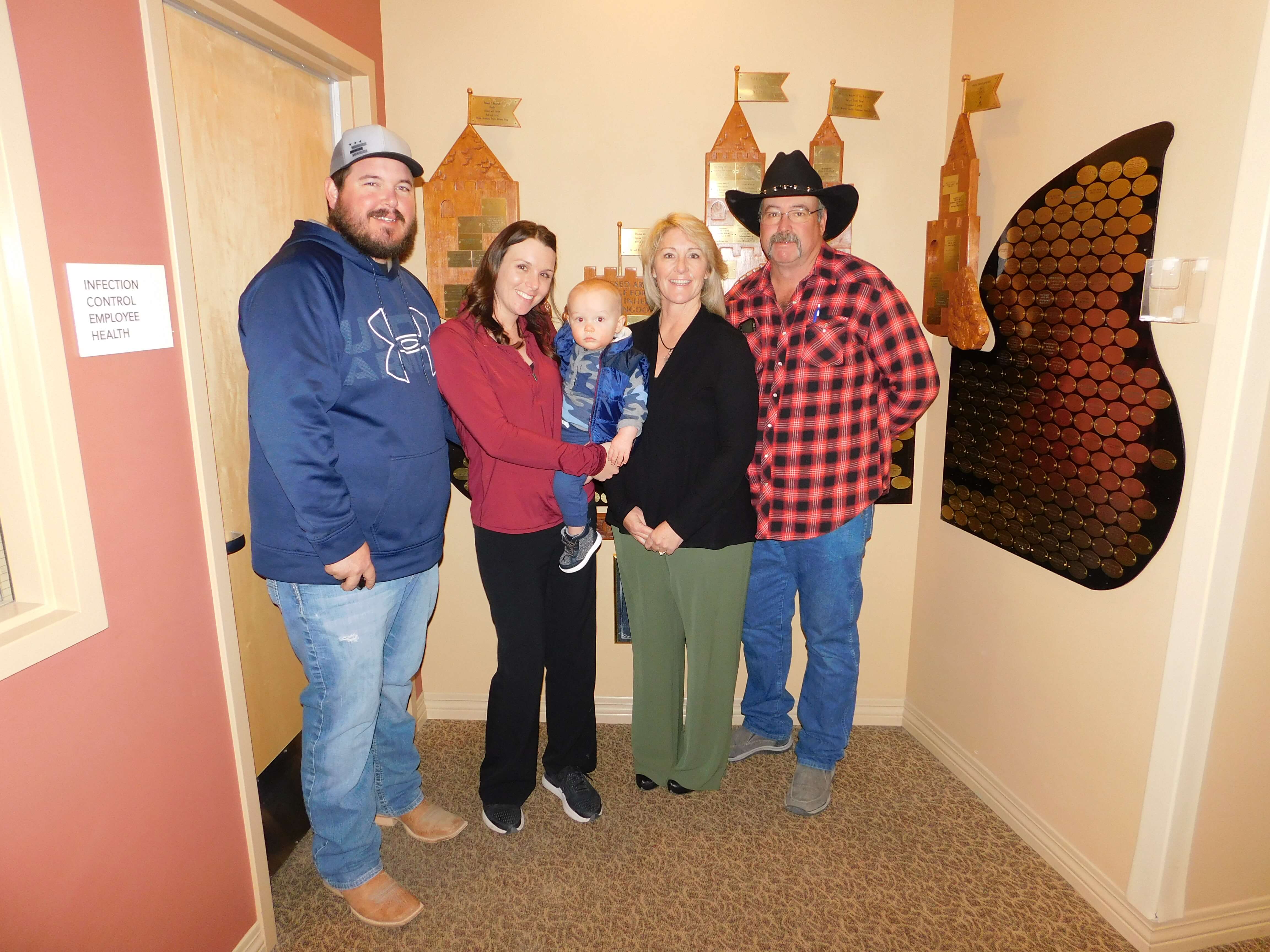 Monday, December 10, 2018, RIDGECREST, California: On Tuesday, December 4, 2018 Ricca Charlon, the grandmother of Tucker Leroy Griffin, honored Tucker on the occasion of his first birthday with a plaque on the Children's Kingdom wall located at Ridgecrest Regional Hospital. Present along with Charlon and Tucker were Tucker's parents, Josh and Hilary Griffin and his grandfather, Chuck Pruett.
Charlon and her family have a long-time tradition of celebrating and honoring their family memories and milestones with Ridgecrest Regional Hospital. Not only were all of Charlon's siblings, grandchildren, nieces and nephews born at Ridgecrest Regional Hospital, Charlon is a member of RRHDF Women in Philanthropy.  Charlon has celebrated the first birthday of two other grandchildren in the same manner.  In November, Charlon's family honored the memory her late father, Dick Rivers, by adding a leaf to the Tree of Life located in the hospital's lobby.
The Children's Kingdom memorial wall is a great way to celebrate the birth of a child or a special birthday.   All donations received on behalf of the Children's Kingdom go to the RRH Development Foundation to benefit the campaigns they support. If you have questions regarding the Children's Kingdom or are interested in making a donation please contact the RRH Development Foundation at (760) 499-3955.