First RRH Baby of the New Year
Category: News
Posted On:
Ridgecrest Regional Hospital welcomed the first baby of the year on Wednesday, January 2, 2019 at 5:12 AM. Baby girl, Everly Rose Neild, was born at the Maternal Child Services unit at Ridgecrest Regional Hospital to parents Katherine Neild Fox and David Neild of Ridgecrest, CA. Everly weighed 7 pounds 12 ounces and was 21 inches long. Everly is their first child and follows in the tradition of Katherine and her sister, who both share Rose as a middle name.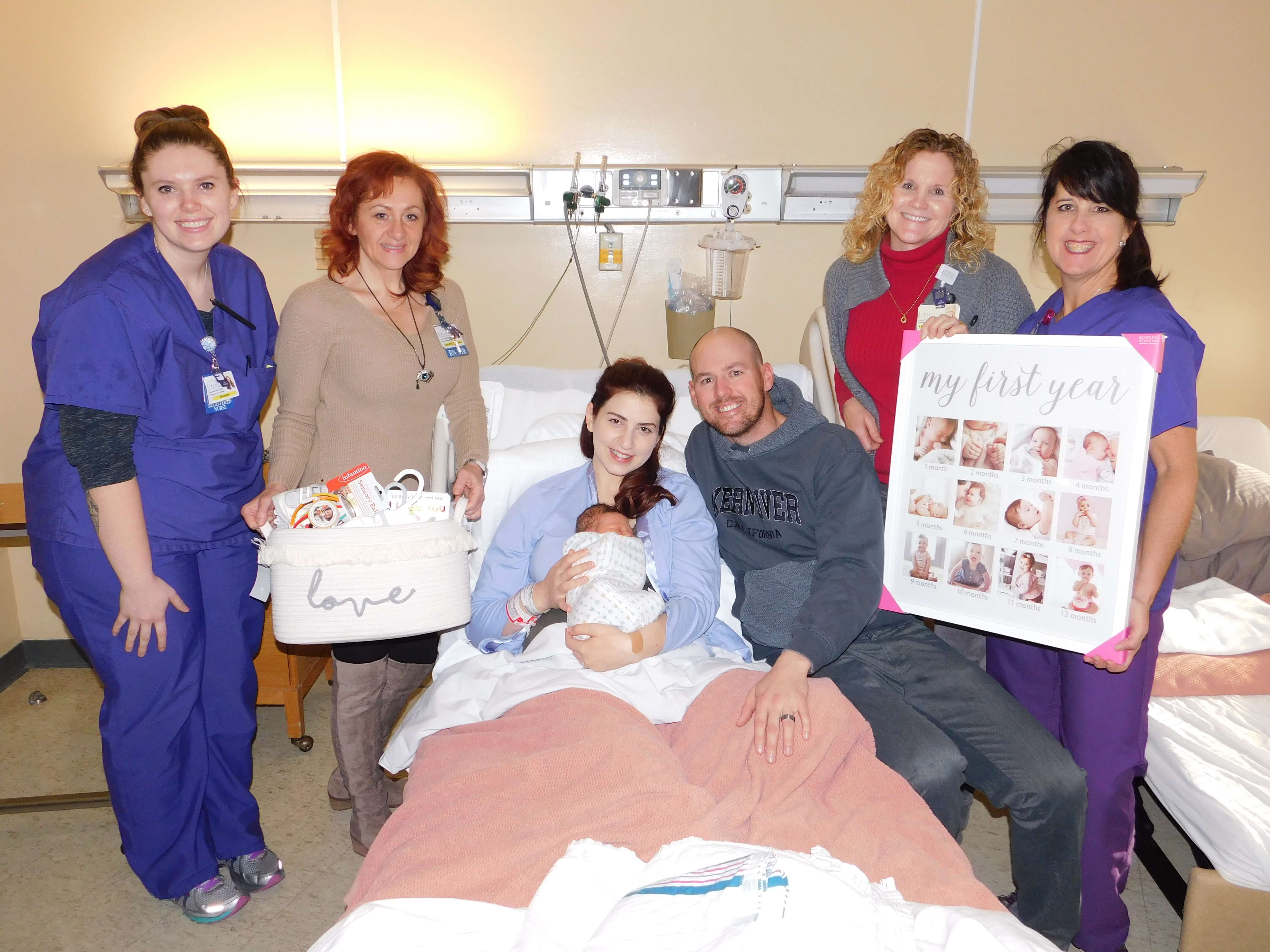 (Pictured left to right: Blakelynn Sherouse Nurse Orientee L&D, Agnes Majeed RNC, MSN, MHA, CLC Director of Maternal Child Services, Parents: Katherine Neild Fox and David Neild with Everly Rose Neild, Lorie Ochoa RN, CLC, IBCLC Childbirth Educator and Sher Davis Clinical Nurse II L&D)
Parents Katherine & David both attended the 7 week Childbirth classes, provided by Ridgecrest Regional Hospital.
"The childbirth classes are great, said Katherine. You get a tour of the hospital and learn so much about what to expect with having a baby here. The classes give you the feeling of empowerment, they provide you with the knowledge you need to make your own informed decisions."
"I would recommend that all expectant parents take this class," said David, it really prepares you in great detail on everything you need to know."
For more information on having your baby at RRH, please visit: rrh.org.