RRH Highlight: The Role of the Respiratory Therapist
Thank you to RRH Cardiopulmonary Services Manager Robert Wood, RCP, RRT for sharing with us his insight to the important role of the Respiratory Therapist....
"Now, more than ever before, the role of the Respiratory Therapist is vital to the health of our community and nation. Our Respiratory Therapist's sacrifice and dedication is helping our patients and community during this time of COVID-19
We stand united during this time, ready and prepared to help our patients. We are specialized health care practitioners trained in cardiopulmonary care working therapeutically with people suffering from pulmonary disease. Respiratory Therapist do breathing treatments, monitor ventilation, oxygen levels, and review lab / radiology results for patients on and off the ventilator all while tending to our regular patients with emphysema and asthma. We were on the front line with H1N1 and we are here in the COVID-19 fight, working with physicians to help patients survive. As "warriors for health", we are an essential component and a keystone in the COVID-19 battle.
As Respiratory Therapists are dealing with these patients, we are right in their face. Everything they exhale from their airways, we are right there getting most of what comes from that patient. Not only is this physically challenging for us, it is emotionally draining. We don't know the outcome for these patients while we care for them. Those days are hard. It doesn't go away. Obviously there's some fear and anxiety over this, but every one of our Respiratory Therapists are doing it because they want to help others.
I thank our Respiratory Therapists and the ones around the world for their patience, professionalism, hard work, sacrifice, and commitment to providing excellent patient care during the COVID-19 pandemic. Health care is constantly changing and due to recent events, we need respiratory therapists now more than ever."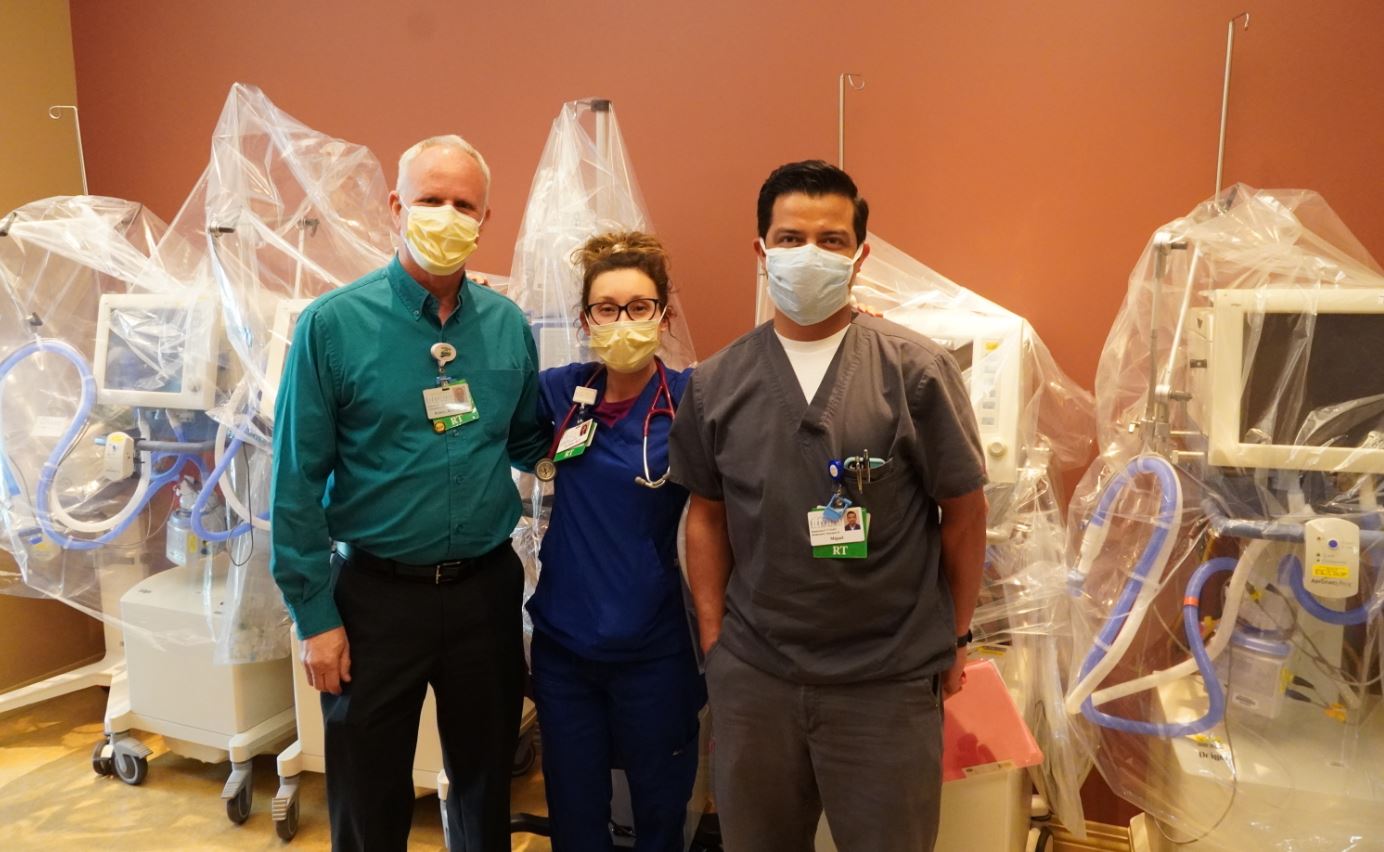 #RespiratoryTherapist #COVID19 #coronavirus #FlattenTheCurve #wehavethebestemployees