RRH Cancer Center welcomes 2 new Medical Oncologists to the team...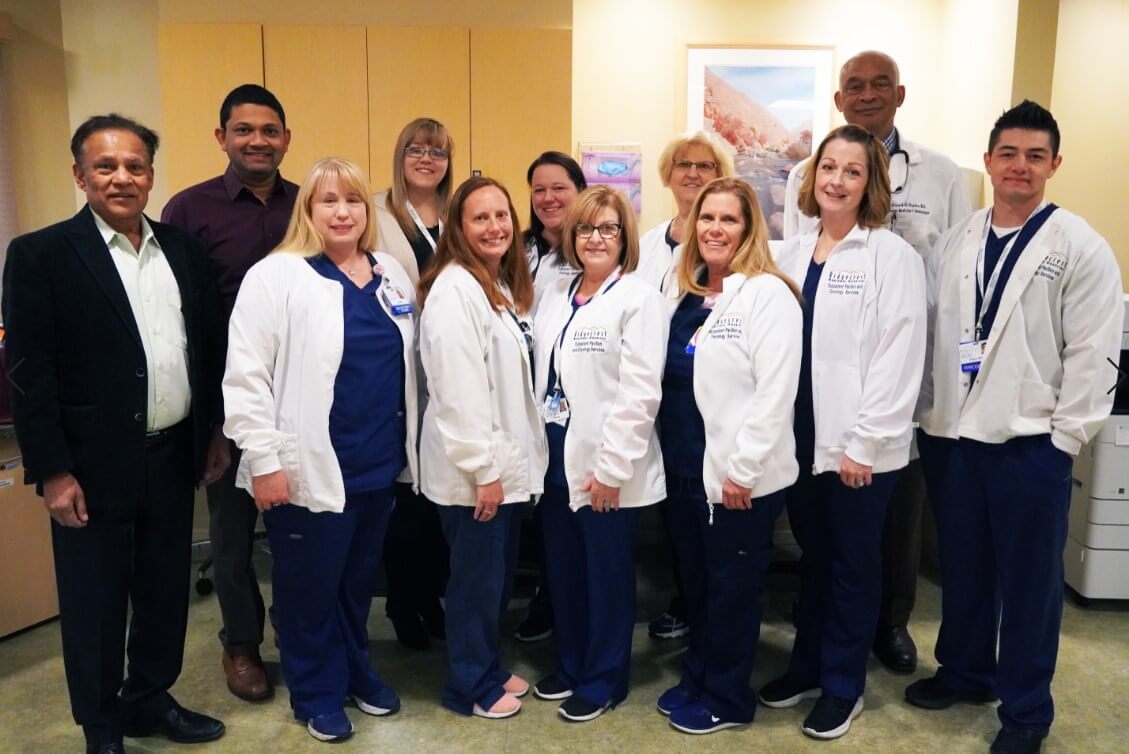 We are excited to announce that we recently entered into an agreement to combine programs with Antelope Valley (AV) Cancer Center in Ridgecrest. This new merger, will see AV Cancer Center physicians become a part of the hospital's existing Cancer Center, affiliated with UC Davis Health Cancer Care Network.
"Our cancer program is going from strength to strength, since we launched in November 2017, and now with the combined knowledge and expertise from the AV Cancer Center team, we will be able to offer the community the highest level of quality cancer care," said Jim Suver, President/CEO RRH.
As a result of this union, AV Cancer Center's Medical Oncologists Amartej Merla, M.D. and Mukund Shah, M.D. will be joining RRH resident Medical Oncologist Everard Hughes, M.D. to perform chemotherapy at the hospital's Outpatient Pavilion.
Shantell Utley, MSN, RN, CNML, Clinical Manager Outpatient Pavilion and Cancer Center added: "I am very excited that we are able to combine these programs. With Dr. Merla and Dr Shah joining Dr. Hughes we will have a stronger collaborative practice. When you combine resources it allows you to expand the services offered. These physicians bring an extreme amount of experience and knowledge to the community and it's going to be exciting having them work together to provide the best care for our patients. As we focus on building one state-of-the-art Cancer Center in Ridgecrest, we will now have all key players working towards the same goal under the same roof. This is very exciting news and growth for our community."
Full-time medical oncology care and support at RRH currently includes: biopsy, chemotherapy infusions, biotherapy, on-site laboratory testing, chemotherapy medications, diagnosis and prognosis and post-chemo care and support. Bringing AV Cancer Center together with RRH will make close-to-home access to cutting-edge radiation oncology a possibility.
Suver added, "We will be entering discussions in the future regarding radiation oncology being performed here in Ridgecrest, but for now we are focusing on utilizing AV's excellent radiation physicians and state-of-the-art facility in Palmdale."