Cancer Fundraiser with the RPD
Every year, the Ridgecrest Police Department recognizes cancer patients in need within our local community and raises funds to help them with the exorbitant costs of treatment, time off from work, and other obligations that are impacted by this diagnosis. In honor of November being Pancreatic Cancer Awareness month, they have chosen to support Mrs. Sherry Castleberry in her valiant fight against her illness.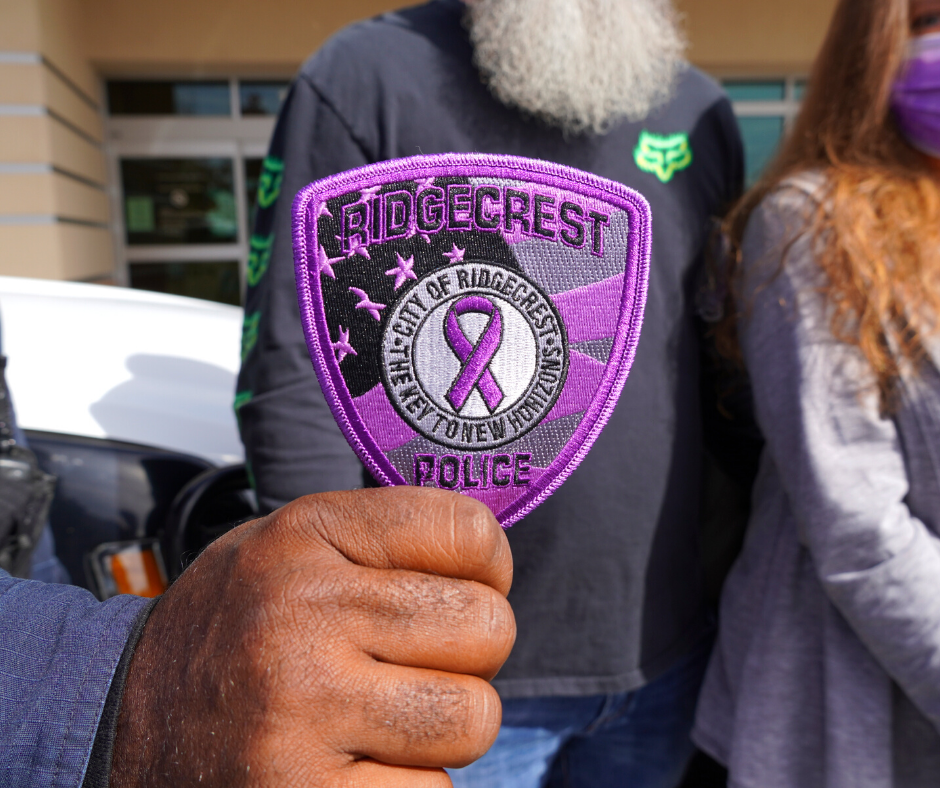 The Police force will be wearing purple patches throughout the month of November to show their support and patches will also be available to the public at the police station for $20 each. All proceeds will go directly to Sherry and her family. For any other inquiry, please reach out to Lori Blower at (760) 499-5105.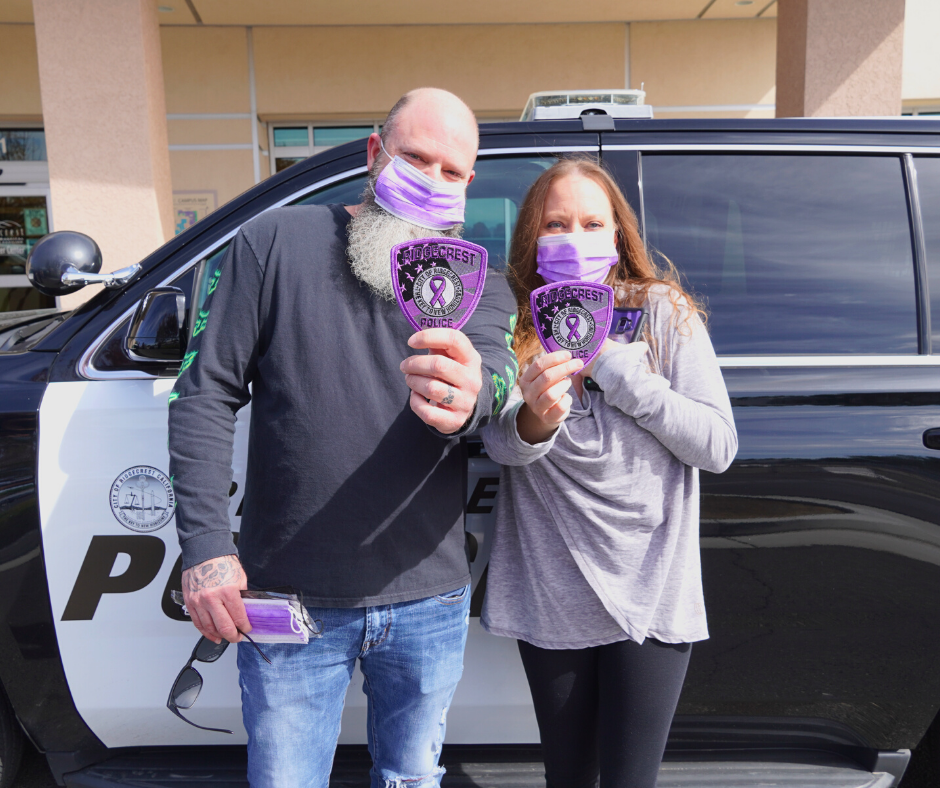 Sherry is a Ridgecrest resident of over 30 years and has been dedicated in her love for her community. She has spent her time as a homemaker, raising her children alongside her husband Tim. Her family and friends would describe her as an animal lover and the kind of person that would give the shirt off her back to help others. Sherry wished to express her gratitude for the support of the community that she has spent majority of her life in.