Papaya Mobile Bill Pay App
Spend Less Time Paying Bills.
With the FREE Papaya app, you can pay any bill with your mobile phone!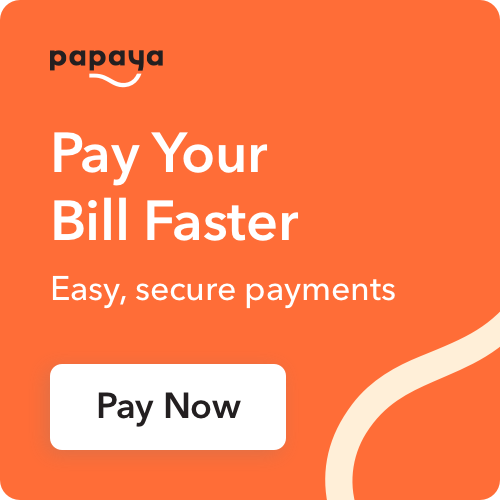 3 easy steps:
Snap a photo of your bill with the free Papaya app
Choose a payment method like bank account, or debit, credit or FSA or HSA card.
Kick back as Papaya securely sends your payment for you!

TRY THE PAPAYA APP TODAY!

For more information visit:
©2020 Papaya Payments.