Skilled Nursing Facility Bella Sera
Long-Term Care & Rehabilitation
The health and wellbeing of our residents and healthcare workers are of the utmost importance.
Resident and Staff Status (updated 06/01/2023)
The information below is updated weekly to help ensure residents, family, and the community are kept up to date on our current COVID-19 status. The facility has a mitigation plan in place in the event of a Covid Positive case to protect our healthy residents and staff. This includes immediately isolating residents with suspected or confirmed COVID-19. Staff with suspected or confirmed COVID-19 are directed to stay at home until they are fully recovered.
There are currently 0 confirmed COVID-19 positive residents.

There is currently 1 confirmed COVID-19 positive staff.
We encourage you to review the CDC website for information about COVID-19, including its symptoms, how it spreads, and actions you can take to protect your health:
https://www.cdc.gov/coronavirus/2019-ncov/index.html
Links to Center for Disease and Control (CDC) resource on Covid-19.
Additional Resource: California Department of Public Health
Skilled Nursing Facilities with Covid-19 Cases

Skilled nursing is a comprehensive care service designed to serve patients who need long-term care as well as patients in need of short-term rehabilitation. Patients receive skilled nursing care while staying in a hospital or skilled nursing facility- although some patients can receive the service in their own home. This way, they can receive round-the-clock care from an experienced team that has full access to each patient's medical information.
Many different patients can benefit from skilled nursing care. Some conditions treated by skilled nursing services include:
Chronic aches and pains

Recovery from surgery

Chronic health conditions such as lung disease or cancer

Serious injuries that require rehabilitation

Neurological disorders such as Alzheimer's or Parkinson's

Infected or non-healing wounds
Skilled Nursing vs. Nursing Home Care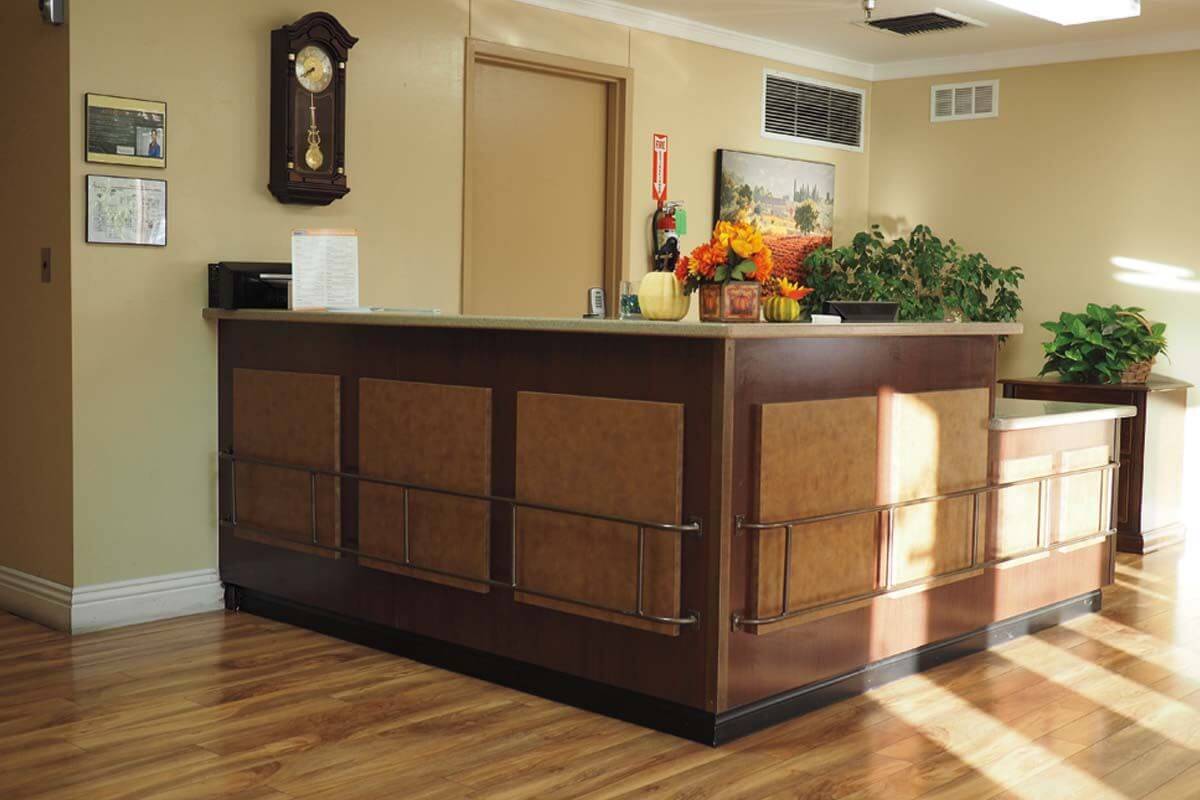 It is important to keep in mind that skilled nursing care is different from nursing home care. A skilled nursing facility is not intended to serve as a patient's place of residence. While they offer long-term care services, it is with the understanding that this is a temporary arrangement as a patient undergoes rehabilitation or recovers from an injury or illness. The key difference between nursing homes and skilled nursing is that skilled nursing is a service that can take place in various settings, while a nursing home is a facility where people receive care because they have chosen to live there.
Some of the services we provide include:
Registered Nursing
Licensed Vocational Nursing
Certified Nursing Aides
Physical Therapy
Occupational Therapy
Speech Therapy
Respiratory Therapy
Restorative Nursing
Skin/Wound Care
Hospice Care/Respite Care
Social/Crisis Intervention Services
Food/Dietary Services
Activity Services
In-house Housekeeping/Laundry Services
At Bella Sera, we understand that being away from home is difficult but we strive to make our residents and families feel at home and to feel that they are a part of the team managing their care. Whether your needs are short term or long term placement, we partner with the resident and family to ensure that our residents are given the best care possible right here in the community.
Download: Bella Sera Skilled Nursing Facility flyer
Contact Info & Hours of Operation:
Bella Sera Skilled Nursing Facility
Address: 1131, N. China Lake Blvd., Ridgecrest, CA 93555
Phone: (760) 446-3591
Hours: 24/7