Virtual Wellness Series: Episode 3 Heart Disease Awareness & Prevention
Virtual Wellness Series: Episode 3 Heart Disease Awareness & Prevention
Category: Virtual Wellness Series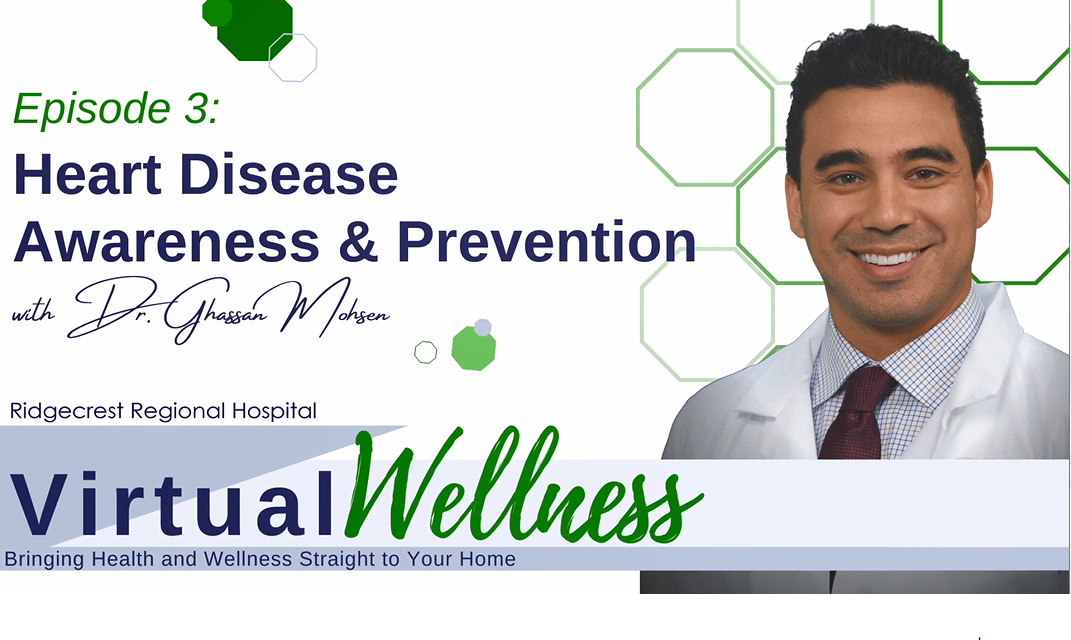 About this Video
Virtual Wellness Series: Episode 3 Heart Disease Awareness & Prevention
Episode 3 - "Heart Disease Awareness & Prevention"
with Dr. Ghassan Mohsen, Board Certified Cardiologist
at Ridgecrest Regional Hospital.
The month of February is all about the heart! February is also American Heart Month and in this 3rd episode of RRH's Virtual Wellness program, Dr. Mohsen will be sharing with us some very important steps we all can take to prevent heart disease and to take better care of our heart.
Lets show our heart some love!
Learn more about the Virtual Wellness Series at: https://www.rrh.org/about-us/community-outreach/virtual-wellness-series/