RRH Skilled Nursing Facility Provides Update on Safety Measures
Ridgecrest Regional Hospital COVID-19 Advisory & Response (4.24.20):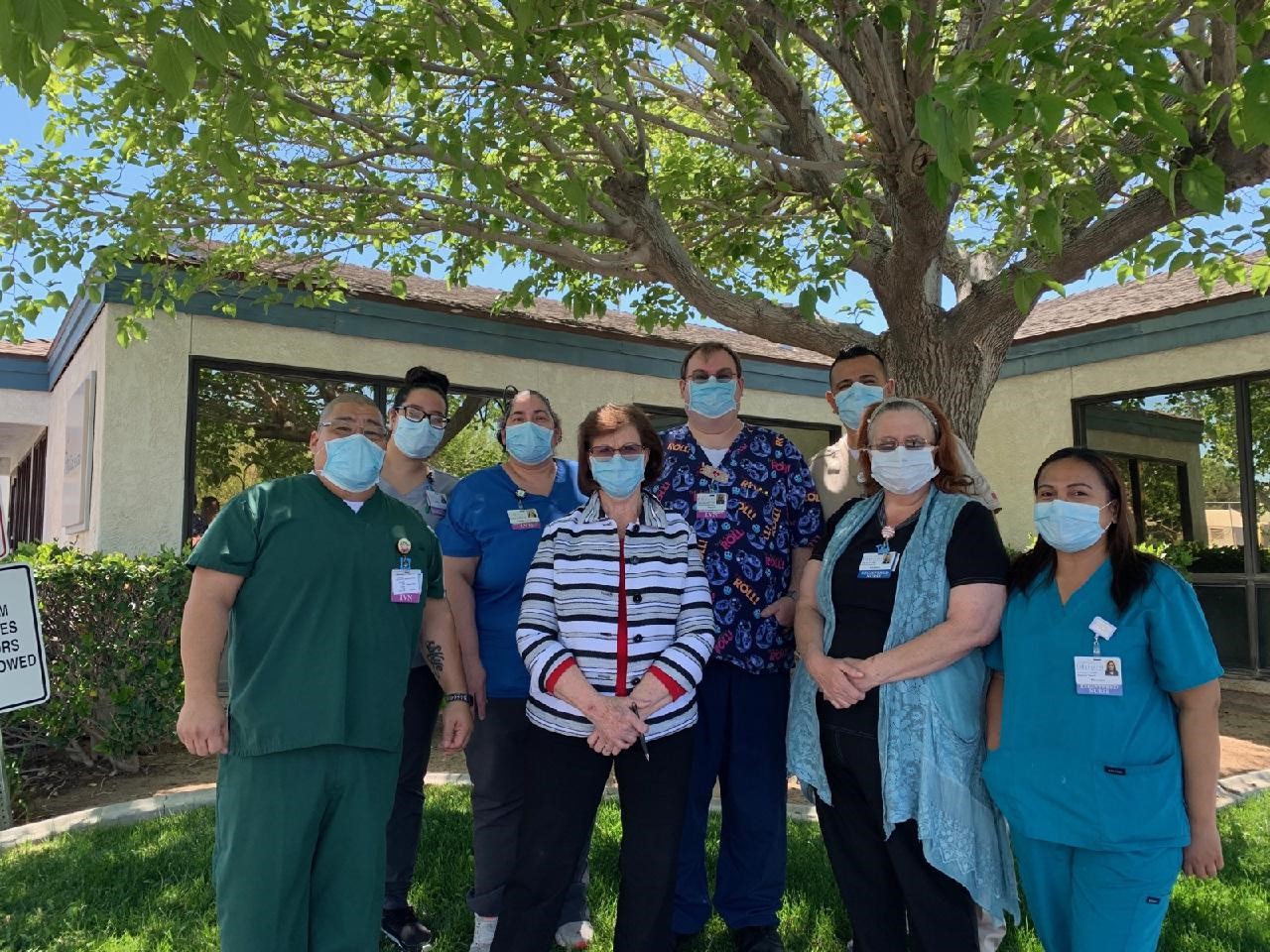 Friday, April 24, 2020, RIDGECREST, Calif. - Ridgecrest Regional Hospital's (RRH) skilled nursing facility (SNF) Bella Sera, has taken significant measures to ensure the safety of their residents during the COVID-19 or novel coronavirus outbreak.
"Nursing home patients, like our residents at Bella Sera, are one of the most vulnerable and at risk groups for infectious disease, including COVID-19, because of their physical condition and confined environment," said Bella Sera Administrator Christian Salviejo, MSHCA, LNHA. "The elderly don't have as strong immune systems and are also more likely to have conditions such as diabetes, kidney disease, lung disease and heart disease, which weaken their body's ability to fight infectious disease."
Since March 16, 2020, Bella Sera has imposed strict visitation regulations on the SNF, as well as the hospital's Transitional Care and Rehabilitation Unit (TCRU), in an effort to protect their residents and patients. All routine visiting is currently suspended, with the exception of end of life and emergency cases only, in line with the California Department of Public Health (CDPH), Center For Medicare Services (CMS) and Center for Disease Control and Prevention (CDC) directives, in preventing the spread of the virus to the most vulnerable population of society.
"We educated our staff about COVID-19 and provided them with regular updates, putting an emphasis on the importance of hand washing and compliance with the infection control practices," continued Salviejo. "Our CEO Jim Suver have also been regularly keeping our staff up to date about the virus and how the organization as a whole has prepared to treat and prevent the virus from spreading in the community."
"We have stopped all communal dining at Bella Sera, and canceled group activities among our residents, encouraging them to instead stay in their room" said Joylene Orong, Bella Sera Activities Director. "Our activities and social services department is providing one-on-one activities and psycho social visits to our residents. Residents and staff have also been educated on the importance of social distancing, and residents are now enjoying their favorite afternoon game with a difference - social distancing bingo!"
Skype and video chat technology are being utilized at the skilled nursing facility to provide residents and their love ones with the opportunity for face to face communication.
Strict regulations have been put in place to monitor staff, healthcare providers and suppliers who enter the facility, including temperature checks on entry and required mask wearing. Residents also receive daily temperature checks.
Hand washing stations and hand sanitizers have been placed at the facility entrance and in strategic locations and common areas of the facility.
The facility reports daily to the CDPH Kern County district on the status of the facility residents and COVID-19 level of preparedness. Weekly teleconferencing is also attended for Skilled Nursing Facilities conducted by CDPH and CMS on COVID-19 and regulatory updates related to the pandemic.
Salviejo concluded, "We are thankful for the support and understanding of our residents and their family members and are appreciative of the help and support that the management and infection control experts in our organization have been providing us. Despite news of what's happening in facilities like ours across the nation, we are confident that we have taken the necessary precautions to ensure the safety of our dedicated staff and our much-loved residents."
Bella Sera is a 99 bed, 24 hour comprehensive care service designed to serve patients who need long-term care as well as patients in need of short-term rehabilitation. For more information visit www.rrh.org.