Integrative Medicine Clinic
With Integrative Medicine, we treat the whole you
Ridgecrest Regional Hospital's Integrative Medicine Clinic is here to help you get healthier—in mind, body, and spirit.
Schedule Appointment (760) 499-3863
---
Do you feel like you need more out of your healthcare? We do, too.
Modern medical care does an amazing job at treating many health issues. But many people feel like they need more than just treatment for their specific conditions. They want a bigger-picture approach to feel better and healthier overall—inside and out.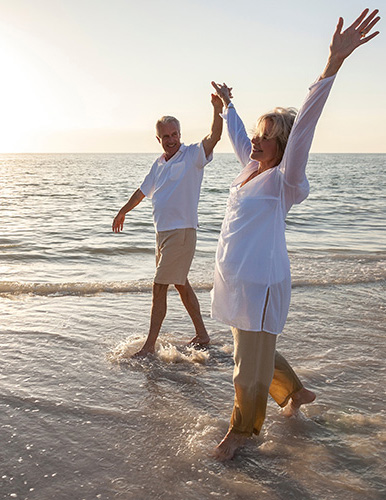 Integrative medicine is a holistic approach to healthcare that combines conventional medicine with complementary and alternative medicine (CAM) to address the physical, emotional, mental, and spiritual aspects of a person's health. It recognizes that there is no one-size-fits-all solution, and it seeks to address the root causes of illness and promote wellness.
Our goal is to empower patients to take an active role in their own health and provide personalized care that addresses the whole person, not just their symptoms.
"At our clinic, you will be heard. We'll listen to you and work with you to find solutions that work best for your needs as a complete human being. You'll never be rushed through your appointment. Instead, you'll receive the time, attention, and compassion you need to feel your best."
Located at 1111 N. China Lake Blvd. Ridgecrest, CA 93555. For more information, check the Campus Map, Behavioral Health Clinic, Building A, Entrance A3, Floor 1.
Download: Integrative Medicine Flyer

Complementary, supportive care
Integrative Medicine doesn't replace traditional medicine. It complements it.
We work with patients in collaboration with their primary care physicians and specialists to help improve chronic conditions. Oftentimes, Integrative Medicine treatments can help patients get greater benefits from their traditional medical treatments by helping them achieve better mental health, less physical discomfort, more energy, more resilience, and a greater sense of overall well-being.
---
What conditions do we help treat?
Integrative medicine can be used to treat a wide range of conditions, both physical and mental. Some common conditions that are treated with integrative medicine techniques can be found on this page.
---

Services for a longer, healthier, happier life
We want to help our patients enjoy as high a quality of life as possible. We offer services that help people achieve their goals, including:
Health Coaching: Our health coaches will help you work toward your long-term health goals
Annual Wellness Visits: These visits are open to all patients, especially those on Medicare since these visits are covered. For patients above 50. These include preventive screenings, immunizations, and health documentation. Covered by Medicare and other insurance.
Cognitive screening: Brain function can be rejuvenated even if it slows down with age. It's important to screen for cognitive deficits and catch them early to start preventive care to help extend quality of life. Visits include the Montreal Cognitive Assessment with our team, counseling, nutritional guidance, stress management and lifestyle medicine.
Weight-loss clinic: We provide medication, coaching and dietary guidance to help patients achieve their weight goals.
---
We accept insurance
We accept all insurances that the rest of Ridgecrest Regional Hospital accepts. Our Integrative Medicine services are considered primary care. Patients typically pay the same copay they do for primary care visits.
---
It's time to feel better—in more ways than one.
You're more than your medical condition. You're a one-of-a-kind human being with unique health needs. We'll help you meet them with our comprehensive array of holistic approaches and years of expertise. Schedule your initial consultation with the Ridgecrest Regional Hospital Integrative Medicine Clinic now to begin your health journey.