RRH Foundation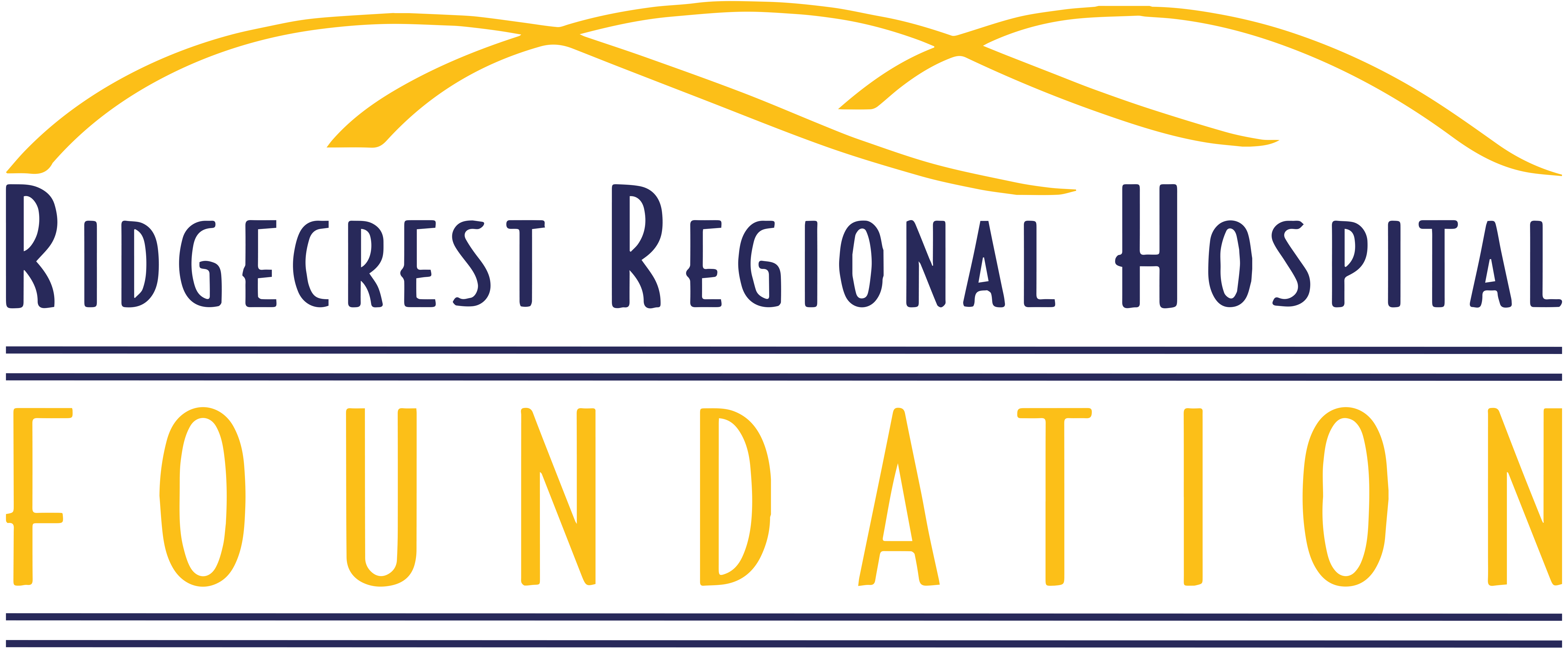 Providing excellent care for our community is a responsibility Ridgecrest Regional Hospital has taken seriously for more than 60 years, that's why the RRH Foundation is proud to partner with our community to secure funds and resources necessary to support the hospital's mission and values far into the future.
Mission

To engage the community in a partnership to facilitate excellent care and to secure resources to support sustainability and growth of the hospital.
Our Goals & Values

The RRH Foundation has adopted "GRATITUDE changes EVERYTHING" as the guiding principle for our philanthropic efforts. We truly believe Ridgecrest Regional Hospital offers so many reasons for us to be grateful, and grateful giving can improve the health of our community.
The RRH Foundation is asking you to follow our lead and consider, what are you grateful for? When you find your reason, use that gratitude to inspire giving back to our hospital, our healthcare system, and our community.
We believe that every gift is special, regardless of the amount. 100% of your contribution will be used for the expansion of hospital services, including new equipment, new facilities and new services for our community.
Please visit Fundraising Projects | Ridgecrest Regional Hospital (rrh.org) to see how you, our community, have partnered with the Foundation to help make a difference.
Meet our Foundation Board Members
Learn more about Women In Philanthropy – a subcommittee of the RRH Foundation
How to Make a Gift
Cash/Check
Appreciated Stock or Mutual Fund Shares
Bequests in a Will or Living Trust
Retirement Accounts or U.S. Savings Bonds
Charitable Remainder Trusts
We would love to work with you on the different options of how to make a gift and we advise you to discuss these options with your attorney or financial advisor.
Ways to Make a Gift
Tribute Gift: Making a tribute gift is an especially meaningful way to honor, celebrate, commemorate or remember a special friend, loved one, event or occasion. Your gift remembers the past by creating a better future for healthcare. Memorial gifts are a way to remember a loved one in a unique way. Memorials may be made in lieu of flowers. Tribute gifts may also be given "in honor of" a special thank you to family members, doctors, caregivers, friends or co-workers. This is also an ideal way to recognize a Ridgecrest Regional Hospital employee or doctor who has made a difference in the life of a patient. Each honorary or memorial gift is acknowledged with a card to that person or to the family of that person in whose name the gift was made. Notification does not include the amount of the gift. Donations that provide opportunities to place names on the Tree of Life and Children's Kingdom display in the hospital continue to be available as space remains.
Annual Fund Giving: The annual fund is an opportunity to donate to the Ridgecrest Regional Hospital Foundation to provide sustained, ongoing support for Ridgecrest Regional Hospital. Establishing an affordable, regular donation schedule can enable the Foundation and Ridgecrest Regional Hospital to fulfill their missions.
Ridgecrest Regional Hospice Services: Ridgecrest Regional Hospice is committed to providing a team of professionals for caring support, pain and symptom management, and assistance with final preparations related to terminal illness. You may designate your gift to support Ridgecrest Regional Hospice Services and ensure that these services will always be available whenever and for whomever they are needed. Your gift will provide hope, care, help and comfort to the families of our community.

Senior Wellness Program: Ridgecrest Regional Hospital offers several programs to seniors, free of charge to help them maintain and improve their physical health, mental health and emotional health. We have been able to impact 100's of seniors in the community through our senior exercise program, Rock Steady Boxing program for those with Parkinson's disease and Journey to Happiness Program. Your funds would go to ensure these programs continue to make a difference in the lives of our seniors.

Butterfly Boutique: The Butterfly Boutique is a high-end retail store ran completely by our amazing volunteers. Proceeds from the Butterfly Boutique go toward our Hospice Services. We have been able to provide much needed financial assistance to those on Hospice. Donating and shopping at the Butterfly Boutique helps our hospital continue its mission of care.

Current Capital Campaign: Call for current capital campaign
Fred Hawkins EMT Memorial Scholarship: Established in honor of all the work Fred Hawkins did in support of EMT programs across our city, county, state and beyond. One of the challenges facing EMT today is recruitment and retention of EMT practitioners. In an effort to address this challenge, the Foundation is offering scholarship opportunities to individuals interested in pursuing a career in EMT. For more information and to apply for a scholarship please click here.

Making A Monetary Gift

As stated above, a gift to the RRH Foundation will aid our efforts in continuing to provide services for our patients, community and staff and will assure we remain stronger than ever.
If you would like to mail a check, please send it to:
RRH Foundation
1081 N. China Lake Blvd.
Ridgecrest CA 93555

If you would like to donate online, please go to the Donate Now link and follow the instructions to make an immediate donation.
The Foundation thanks you for your continued support of our goals and visions and helping us see them through.
We are fortunate to live in a community that is large enough to make a difference yet small enough that we can see the difference we make. Thank you.

RRHF is a non-profit 501c3 charitable institution. Your gift is tax-deductible to the extent the law allows. Acknowledgements and Tax Receipts will be mailed accordingly.
About the RRH Foundation
RRH Foundation, established in 2013, is a non-profit corporation as provided under section 501 (c) (3) of the Internal Revenue Code. Contributions are tax deductible in accordance with state and federal tax regulations. All funds raised by RRH Foundation provide direct support to Ridgecrest Regional Hospital. We do not provide funding for outside organizations or events.