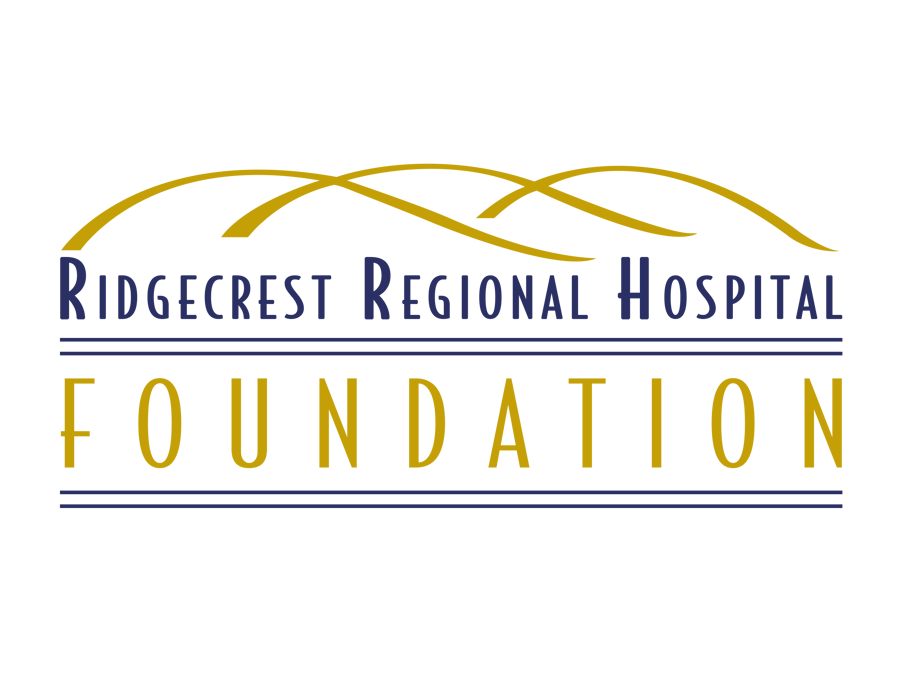 RRH Foundation
Providing excellent care for our community is a responsibility Ridgecrest Regional Hospital has taken seriously for more than 50 years, that's why the RRH Foundation is proud to partner with our community to secure funds and resources necessary to support the hospital's mission and values far into the future.
Donations for COVID-19 Response
As the hospital is now focusing on responding to COVID-19 and protecting patients, staff and community we are immensely grateful for the outpouring of support we have received over the past few weeks and continue to receive.
Our staff is doing an amazing job and making sure we are prepared to handle whatever may come our way during this uncertain time.
The Foundation has had several inquiries as to how you, the community can help. While we feel we are doing well at being prepared, there will be a time when we return to our normal routines and supplies will need to be replenished and funds will be needed to continue to support patient transportation for our Cancer Center and hospice services.
We would request that if you would like to help, please consider making a donation to the Foundation. You may specify Cancer Center, Hospice Services or general funds. Any amount, whatever the size, is most appreciated and be assured it will be make a difference.
Making A Monetary Gift
As stated above, a gift to the RRH Foundation will aid our efforts in continuing to provide services for our patients, community and staff and will assure we will emerge from this even stronger than ever.
If you would like to mail a check, please send it to:
RRH Foundation
1081 N. China Lake Blvd.
Ridgecrest CA 93555
If you would like to donate online, please go to the Donate Now link and follow the instructions to make an immediate donation.
The Foundation thanks you for your continued support of our goals and visions and helping us see them through.
We are fortunate to live in a community that is large enough to make a difference yet small enough that we can see the difference we make. Thank you.
RRHF is a non-profit 501c3 charitable institution. Your gift is tax-deductible to the extent the law allows. Acknowledgements and Tax Receipts will be mailed accordingly.
Our Goals & Values
The RRH Foundation has adopted "GRATITUDE changes EVERYTHING" as the guiding principle for our philanthropic efforts. We truly believe Ridgecrest Regional Hospital offers so many reasons for us to be grateful, and grateful giving can improve the health of our community. Whether you're an outpatient or an inpatient, you will experience the Ridgecrest Regional Hospital goal of providing you with the highest quality health care in a warm and compassionate environment.
The RRH Foundation is asking you to follow our lead and consider, what are you grateful for? When you find your reason, use that gratitude to inspire giving back to our hospital, our healthcare system, and our community.
We understand the importance of community support for our hospital and healthcare system and we hope that you will consider how you might partner with us to support Ridgecrest Regional Hospital. We believe that every gift is special, regardless of the amount. 100% of your contribution will be used for the expansion of hospital services, including new equipment, new facilities and new services for our community.
About the RRH Foundation
RRH Foundation, established in 2013, is a non-profit corporation as provided under section 501 (c) (3) of the Internal Revenue Code. Contributions are tax deductible in accordance with state and federal tax regulations. All funds raised by RRH Foundation provide direct support to Ridgecrest Regional Hospital. We do not provide funding for outside organizations or events.