Senior Services
Helping the Elderly Maintain Their Independence
Senior Services of Ridgecrest Regional Hospital is dedicated to ensuring maximum independence and dignity in a home environment to seniors (60+) of the Indian Wells Valley and the Rand District with Kern County. Partially funded through the Kern County Department of Aging this program is a result of the Older Americans Act of 1965.
There are three components to Senior Services:
Information and Assistance: This program provides free assistance to seniors with identifying programs and services to ensure their needs are met. Some of these services include:
Transportation referrals
Meals on Wheels referrals
Information regarding caregiver support groups
Alzheimer's disease information, including applications for respite grants.
Assistance completing basic forms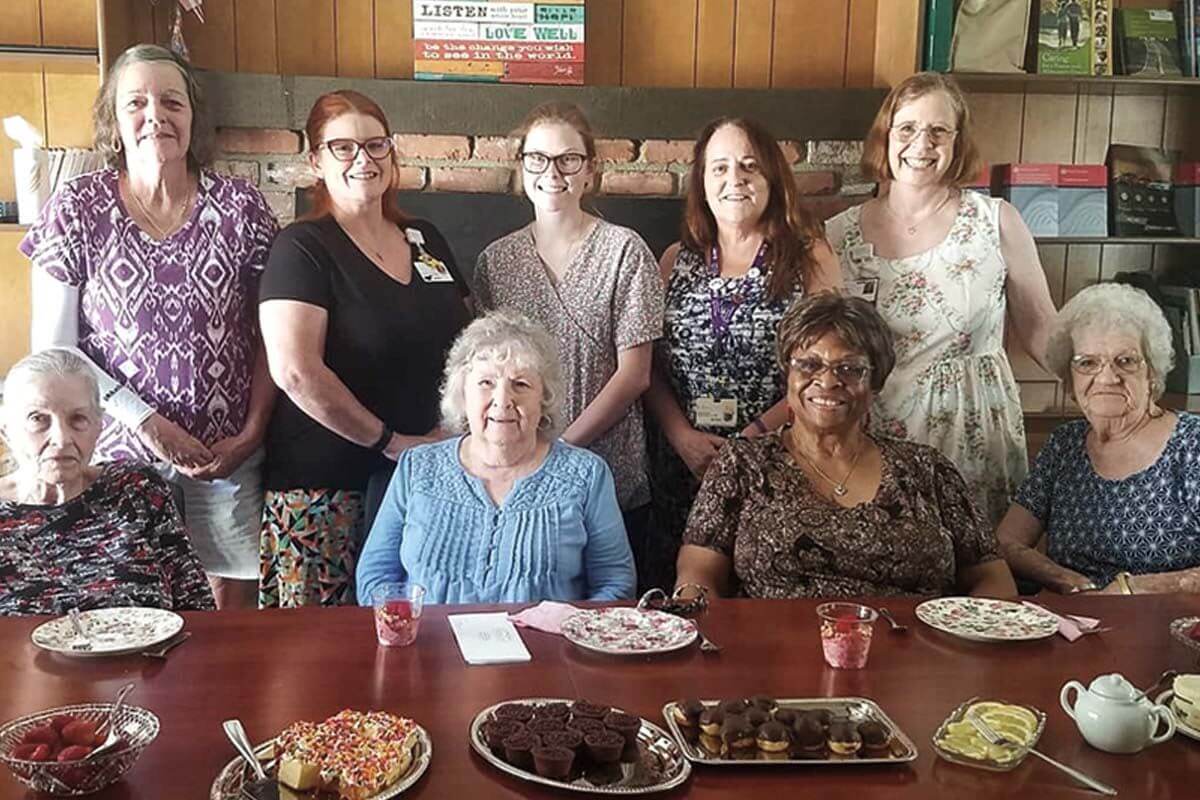 Case Management: Provides the above services but for an individual who may need extra assistance. These folks require short-term assistance, either on a weekly or monthly basis.
Homemakers Program: Provides non-medical housekeeping services in the home. Examples are light housekeeping, laundry, meal prep, grocery shopping, and socialization. Most people receive services every other week for two hours.
All of these programs are designed to give preference to individuals who fall at or below the poverty level, but we strive to serve everyone who can benefit from them. While there is no fee associated with these services, the Older Americans Act does allow us to ask for monthly contributions which go directly back into the program so that services can continue to be provided.
Local Senior Services Food Program
The CAPK (Community Action Partnership of Kern) has begun a Senior Food Program. Held the third Monday of each month, this program is located at St. Michaels Episcopal Church located at 200 Drummond Avenue. To qualify for this program, individuals must be 60 or older and bring a current photo ID that shows a current valid address, they will not accept ID with P.O. Box numbers. This program is held from 12:00pm to 1:00pm.
Help spread the word and share this information with any seniors who may find this helpful:
Download: Senior Services Flyer
For additional information regarding this service, please call 211.
For additional information on other food programs please call Senior Services at (760) 371-1445.
Senior Care Resources
Check out the links below for more information on services and programs available to seniors in Kern County:
You can also find valuable senior health articles on our blog.
Contact Info & Hours of Operation:
Senior Services
Address: 417 Drummond Ave., Ridgecrest, CA 93555
Phone: (760) 371-1445
Hours: Mon to Fri: 8:00 am to 4:30 pm
Listen to a podcast with Director of Senior Service, Susan Bodnar on 'The Myths Surrounding Alzheimer's'...