Foundation Board
Directors
Todd McKinney
Chair, RRHF Board of Directors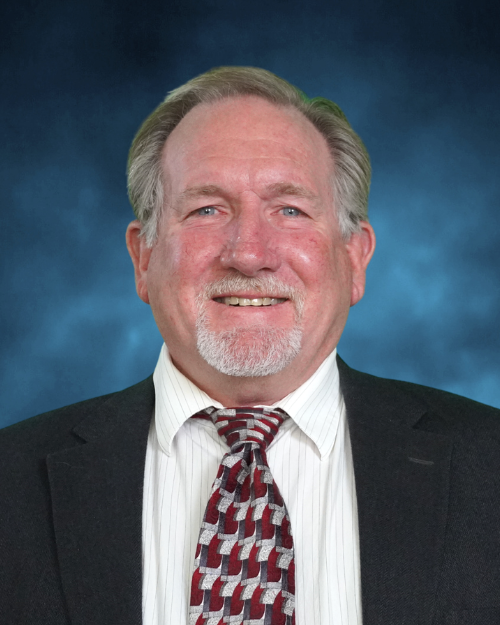 Todd is a General Building Contractor who has a passion for hunting and the great outdoors. He has been in the building trade since 1975 and a contractor in Ridgecrest since 1980. Todd has always been involved in the local community serving non-profits such as RidgeProject, Habitat for Humanity, local churches and hunting organizations and now the RRH Foundation.
He believes is this community and he feels that it is up to each of us to work together to make our world a better place. When not working and donating his time to service projects he loves to barbecue for his friends and family.
Leslie O'Neill
Vice-Chair, RRHF Board of Directors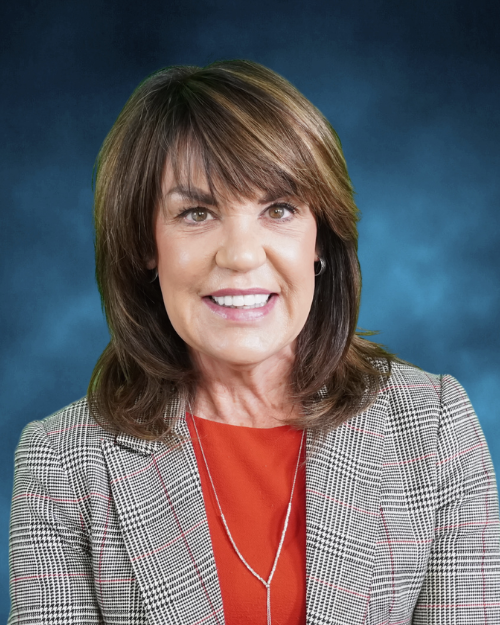 Leslie O'Neill has lived and worked in our community for over 40 years. She spent her first 18 years here working for the Naval Air Warfare Center – Weapon's Division as a computer specialist supporting the F/A-18 program for most of that time. As a microbiology major from San Jose State, in 2006 she decided to return to her first love, health care. She has been an RN at Ridgecrest Regional Hospital for nearly 15 years, first as a Critical Care RN before moving into Infection Prevention 5 years ago. Leslie is passionate about our hospital, our community and seeking out opportunities to promote wellness through engagement and teamwork. As a Foundation Board member she is excited to give of her time, talent and resources to see new capabilities, technologies and services brought to our hospital. Leslie and her husband Tom raised two sons who are now off pursuing their own dreams and passions. They now share their home here in Ridgecrest with their German Shepherd Morgen.
Board Members
Rita Read
RRH Foundation Board Member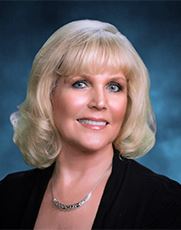 Rita is a retired Real Estate Broker, having sold real estate in the Ridgecrest area for over 35 years. She initially owned and operated her own firm and then settled in with Coldwell Banker Best Realty for 31 years, where she remained until her retirement. She grew up in Ridgecrest and graduated from Burroughs High School and Cerro Coso Community College.
Throughout her long career she had many accomplishments which include being President of the local Association of Realtors for two terms, Realtor of the Year in 1989 and 2015, speaker at the IWV Outlook Conference in 1992, earning her CRS Certified Residential Specialist designation and serving as the Chair of the California Association of Realtors Region 27 for two terms.
Rita has always been active in community service. She has been a member of the Altrusa Club of IWV for 30 years having served as a past President and has been the Chair of one of their major fundraisers, The Holiday Home Tour, for the past 20 years. Rita has also served on the Ridgecrest Regional Hospital Board for over 20 years and currently serves on the RRH Executive Board where she served one term as the Executive Chair. Rita was also on the Board of the prior RRHDF before becoming a member of the Board supporting the new RRH Foundation. She is also a member of the RRHF Women in Philanthropy. She has been a member of the Ridgecrest Chamber of Commerce and enjoyed participating in their Chamber Follies for 25 years.
Rita has been married to her husband, David, for 39 years. Her hobbies include RV travel, Jeep off-roading, hiking, photography, and scuba diving in Cozumel, Mexico. Rita has a vested interest in our community and local health care system which is why she is dedicated and committed to the goals and missions of the RRH Foundation and their goals in supporting RRH.
Joanna Stauffer
RRH Foundation Board Member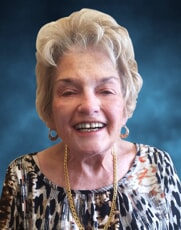 In 1978 Jo and four daughters arrived in Ridgecrest to join her husband who was employed by Computer Sciences. After getting settled, Jo began her 38 year association with the Hospital (at that time Ridgecrest Community Hospital.) While awaiting transfer of her LPN license to a California LVN she worked as a Nursing Assistant. One day she was assigned to help in the office of the Administrator of Nursing Services, after a few of these assignments she was offered and accepted a position as Administrative Assistant. Jo reported to five Nursing Administrators during her long tenure in Nursing Administration. When invited, she made the move to Executive Assistant to the CEO.
When Jo retired in 2016 she was the Vice-President of the Ridgecrest Development Foundation and a member of Women in Philanthropy. She is active in both groups. Promotion and support of Ridgecrest Regional Hospital and the corresponding effect on our community is of major importance to all of us. According to her, we should all be pleased and proud of the advances in health care which have taken place. And additionally, as a community we need to support, in every way, the ongoing growth of OUR hospital.
Amanda Diamond
RRH Foundation Board Member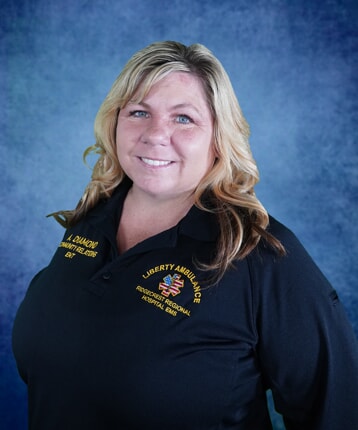 Amanda has resided in Ridgecrest since 2000. She has worked at Liberty Ambulance Services since 2012 holding several positions with the company including receptionist and biller. She currently serves as the Community Relations/Marketing Agent. Amanda is also an Emergency Medical Technician and CPR instructor.
Amanda loves her job with Liberty Ambulance and when the opportunity presented for her to work in her current position with Community Relations she saw this as an opportunity to grow and expand her skills. She has a deep and sincere passion for our community and the people here. She especially loves the partnership between the different agencies, businesses and our hospital which has been so evident over the past few years as we have overcome the obstacles of earthquakes and Covid.
Most recently Amada has taken the initiative to become active in the Chamber of Commerce for both Ridgecrest and the Kern River Valley and serves as an Ambassador for Ridgecrest. She is excited to serve on the Foundation Board and believes it is an opportunity for her to grow personally while assisting in helping the Foundation meet their goals.