Employee of the Quarter 2020 Winners
Category: News
Posted On:
1st Quarter 2020 Winner
Melody Meadow
Pharmacy Technician II at Ridgecrest Regional Hospital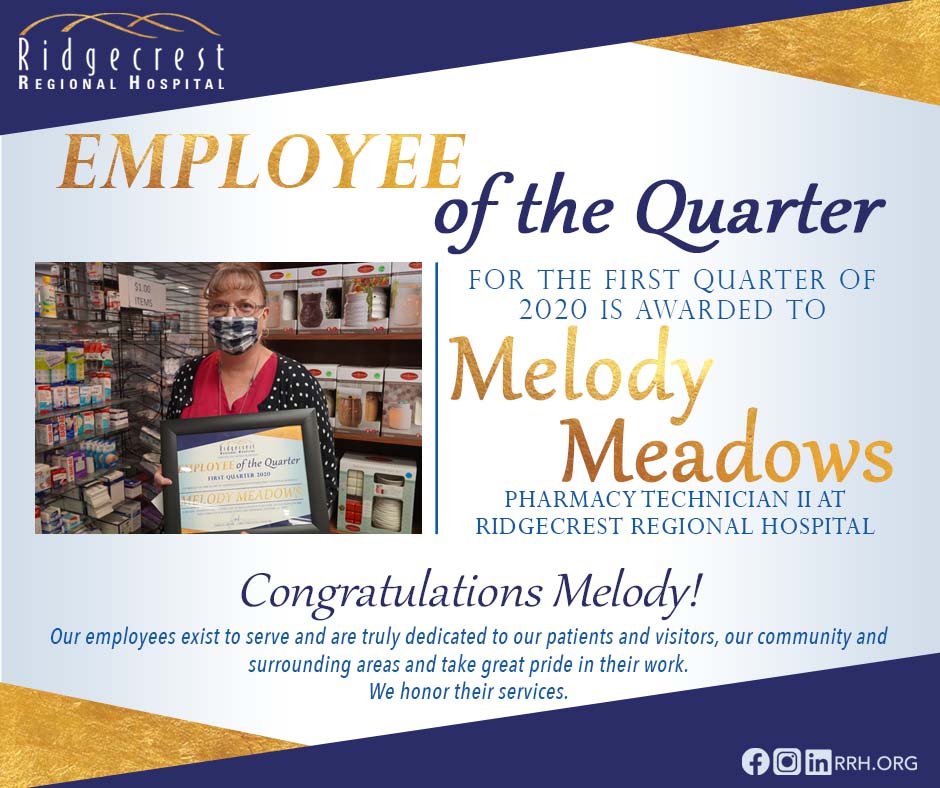 Melody consistently applies her technical experience to make positive contributions to patient's health and goes the extra mile to ensure the integrity and availability of our Bella Sera and TCRU patient's medications. She is commended by her manager for her resourcefulness and for being knowledgeable in all aspects of the retail pharmacy's operations. Other departments also recognize Melody for her expertise, and frequently request her advice for various different pharmacy related issues. By displaying such excellence and service, Melody embodies the best values of Ridgecrest Regional Hospital and is a deserving recipient of this award. Thank you Melody!
2nd Quarter 2020 Winner
Brittany Swindon
Kitchen Supervisor at Ridgecrest Regional Hospital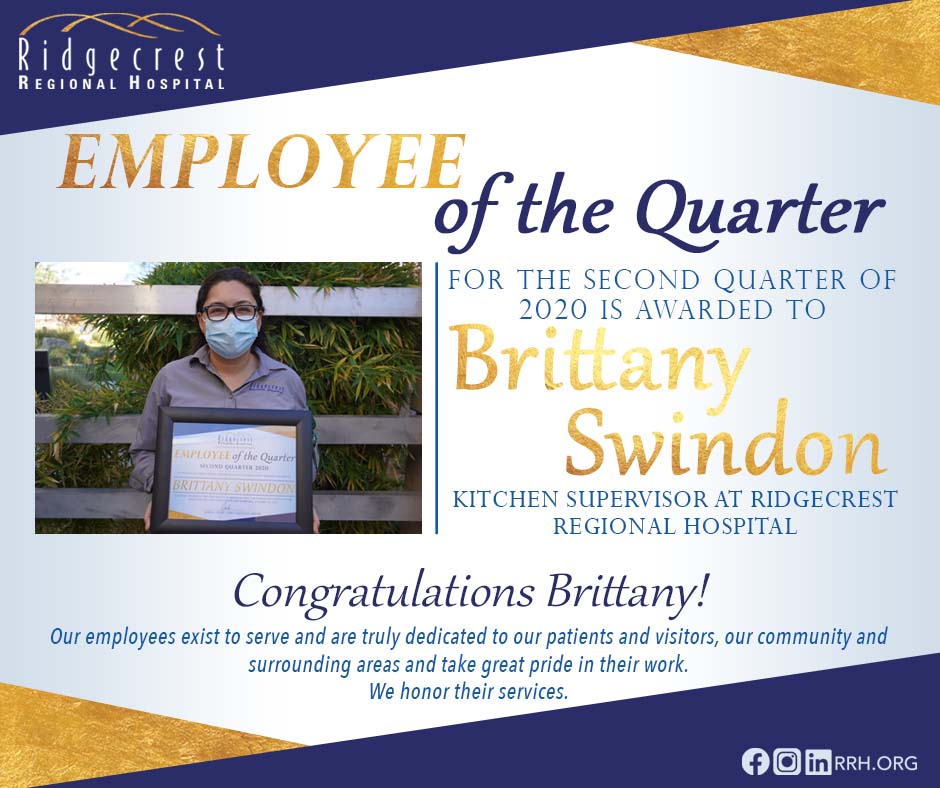 Brittany has worked for the hospital for nearly 8 years, and in that time she has made her mark on the department in numerous ways. She takes pride in her work and strives for excellence in all she does. She takes the initiative on projects and other items that she sees needs to be completed, and has volunteered to do a number of different tasks in the kitchen. Brittany brings creative solutions to problems that arise and has proven an effective task master for all types of events that the kitchen helps to cater. Because of her efforts and leadership skills in the kitchen, Brittany has proven to be an exemplary employee and worthy of this award. Congrats Brittany!
3rd Quarter 2020 Winner
Darrell Lyons
Floor Care Technician at Ridgecrest Regional Hospital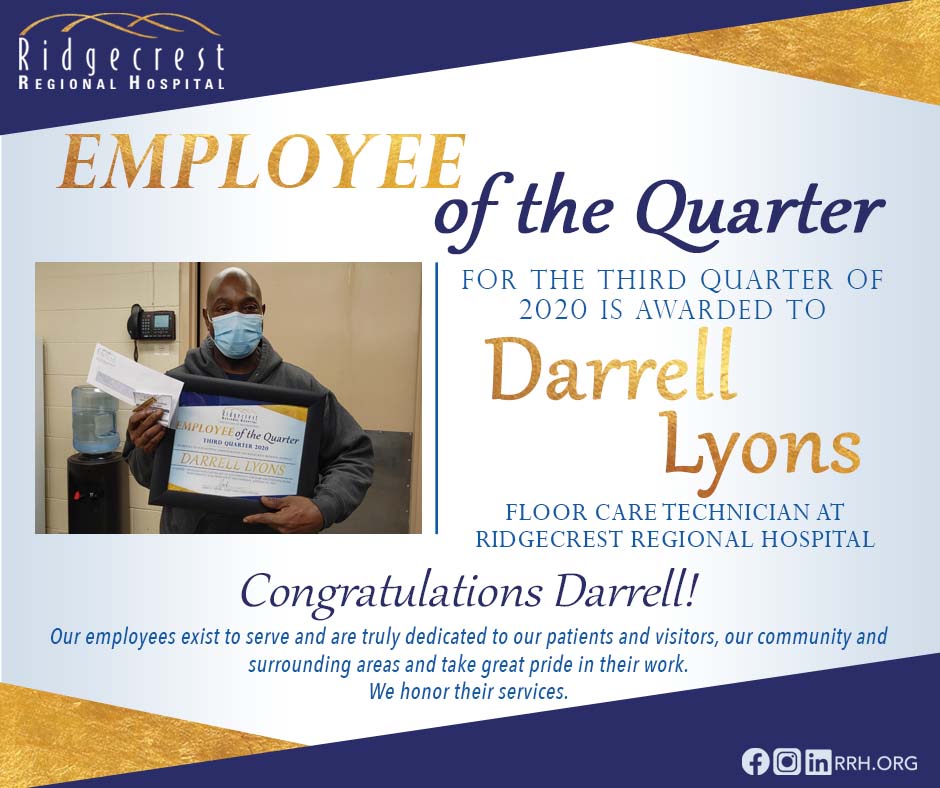 Darrell was nominated in large part by our nursing staff, who all commended his work ethic and kind disposition. Due to the current pandemic, the workload for our EVS staff has increased significantly, and this fact has not been lost on our staff, who thank Darrell for all of the extra work he has demonstrated. Despite these challenges and busy workload, this does not stop him from always being kind and helpful to all around, something which is mentioned by almost every employee who submitted a nomination form. For his commitment to providing excellent service and representing the often overlooked members of our hospital staff, Darrell is a shining example of a RRH Employee of the Quarter. Congratulations Darrell!