Senior Services Smartphone Training
Having difficulty hearing or seeing on your smartphone? Attend a FREE online training and make your smartphone work better for you!
Attached are two flyers regarding the California Phone Program. This program is free to seniors and can be such a benefit. They provide free phones for seniors who may need assistance with hearing, cognitive issues, etc.
Do you have questions? Contact Director of Senior Services, Susan Bodnar, directly at (760) 371-1445
Download flyer Here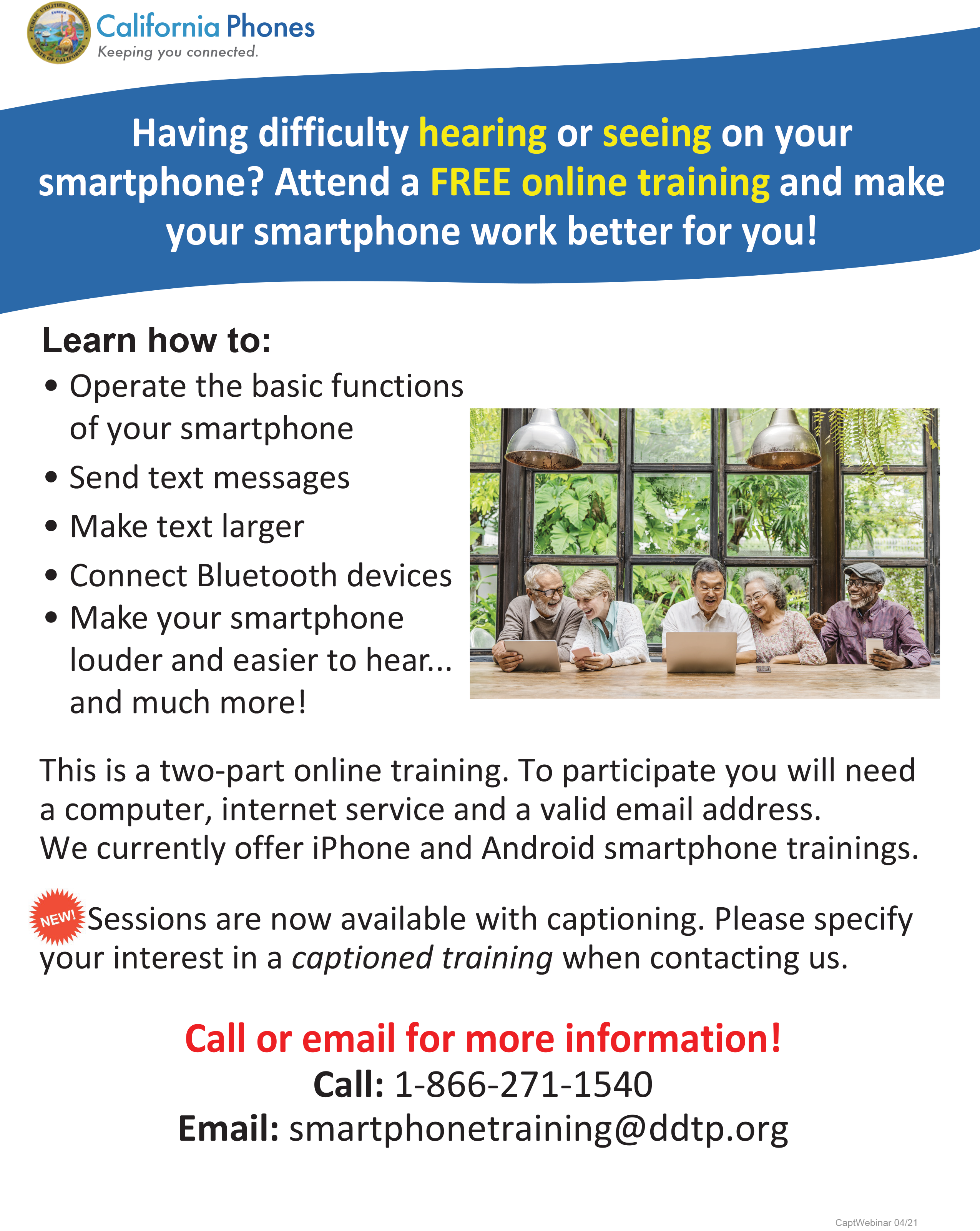 Download flyer Here