Event Details
The 13th Annual Butterfly Release
Categories:

Foundation Events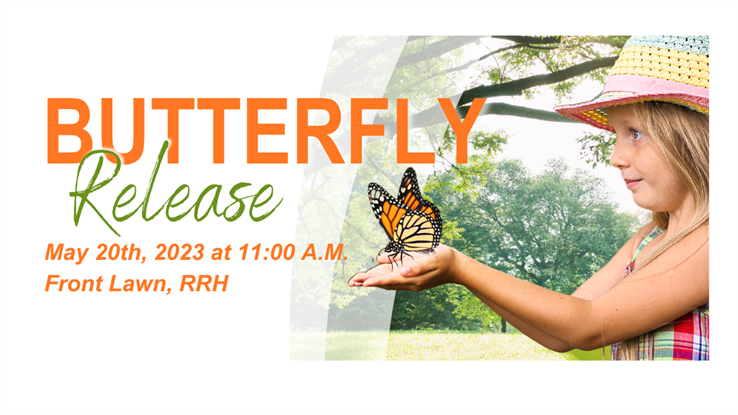 About This Event
Event Type:Foundation Events
Details:
The RRH Foundation and RRH Hospice Services was pleased to be able to host the 13th Annual Butterfly Release and Celebration Saturday, May 20th, 2023 on the front lawn of the hospital.
The butterfly release is a beautiful way to reflect on the happy memories of our loved ones who have passed and to celebrate the present.
For additional information or to make a donation, purchase your butterflies and reserve your seats, please contact the Foundation office at (760) 499-3955 or RRH Hospice Services at (760) 499-3617.
Registrations forms are also available at the following locations:
- The Butterfly Boutique, 253 Balsam Street
- RRH Hospice Services, 1653 Triangle Drive
Registration
Price:

$20.00
Registration Instructions:

Please call the Foundation office at 760-499-3955 or RRH Hospice at 760-499-3617.