COVID-19 Advisory & Response (4.16.20): RRH to Begin Serology Antibody Testing for COVID-19
​​​​​​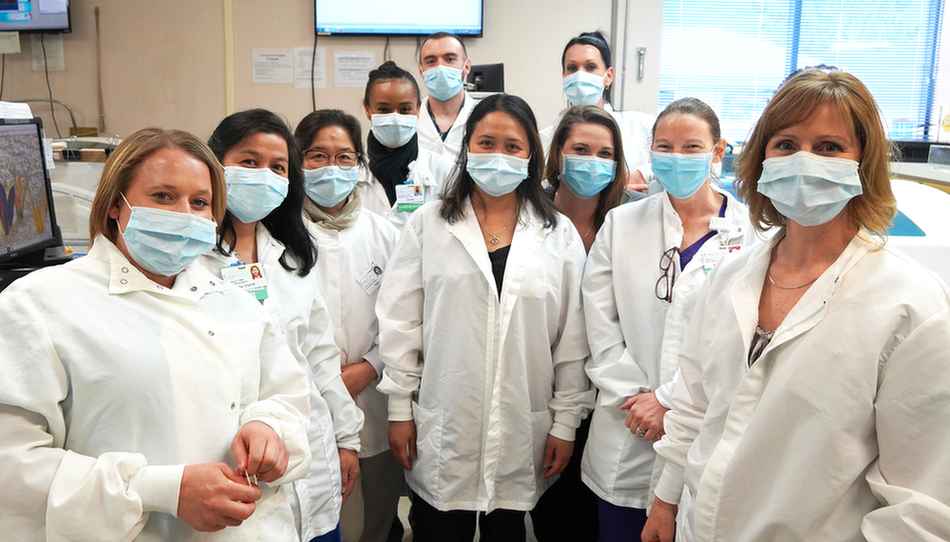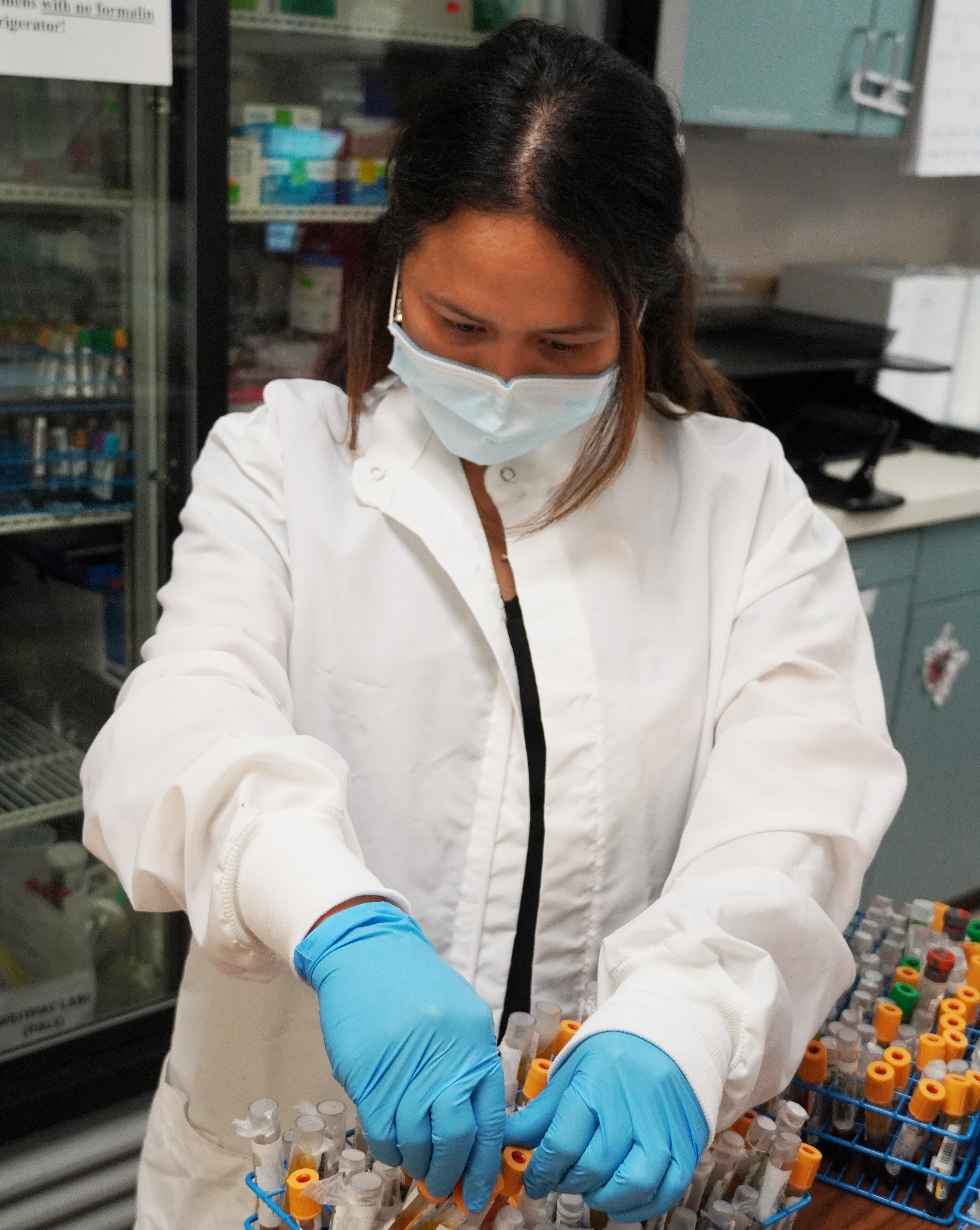 (RRH Lab Director Chalise Thornton pictured on the right of photo left, with her team)
Thursday, April 16, 2020, RIDGECREST, Calif. - Ridgecrest Regional Hospital (RRH) has announced plans to begin serological blood testing, to detect the COVID-19 antibody. An order has been placed by the RRH Laboratory for the serologic test kits, which will be shipped by the distributor in May and made available to the community by the end of May, pending unforeseen production and shipping limitations.

To date, RRH has been sending specimen for molecular testing to detect SARS-CoV-2 in respiratory specimens of patients suspected of having COVID-19. The new serology or antibody testing for the COVID-19 detects antibodies against SARS-COV-2 in the blood and provides evidence that the patient has been exposed to the virus.

Chalise Thornton CLS, MT (ASCP), RRH Laboratory Director said, "The serologic test looks at the body's response to the virus, by checking to see if a person has been or is still currently infected with the virus. The test will have two findings: positive or negative for IgM antibodies, and positive or negative for IgG antibodies. IgM is when you have the active virus from a recent infection and are still contagious. IgG is when you've been exposed, no longer contagious and have formed antibodies against the virus. We know there are many subtypes of the coronavirus, which we have probably all been exposed to throughout our lives. This particular coronavirus is completely new, or novel as it is being referred to; our bodies have not seen it before and that's why some people are reacting so severely to the virus. There is no telling at this point if once a person forms antibodies to the COVID-19 virus that they will be permanently immune."

"We know that our community is eagerly awaiting the arrival of antibody testing to RRH, and rightly so," said Jim Suver, RRH President/CEO The disease is showing no sign of slowing in Kern County and yet we are still having to reserve testing for those in the identified high-risk groups, as there are simply not enough tests available for everyone in our community. Rapid testing is going to be a key tool in curbing this pandemic. Delays with federal agencies are slowing down the needed supplies for hospitals to run their own tests, which would be faster and allow for greater volume; I urge you to call our representatives and senators to encourage this situation to get resolved. This is slowing down our ability to re-open for our community and puts lives at risk."
"I'm anxious to begin COVID-19 antibody testing, continued Thornton. "Positive antibody results showing immunity will give people the confidence they need to safely return to work. What's more, this test has a fast processing time of just 15 minutes, which will be a big advantage in our attempts to 'flatten the curve'."

"Our lab director Chalise, and her team have done an excellent job during the pandemic, and I am confident in their ability to make this happen for RRH and our community," added Suver. "As always, our board has supported the hospital's mission and approved two new lab analyzers, one that is onsite but waiting for the necessary supplies, and another coming in the next month short of other delays, to also help with our COVID-19 testing."

RRH continues to monitor the COVID-19 situation closely, and the RRH laboratory will play a central role in understanding how serology testing figures into the equation. For more information please visit rrh.org/covid19 and follow the hospital's official social media pages.