Emergency Department and Urgent Care Services Remain Open for the Community
Ridgecrest Regional Hospital's COVID-19 Advisory and Response (4.22.20):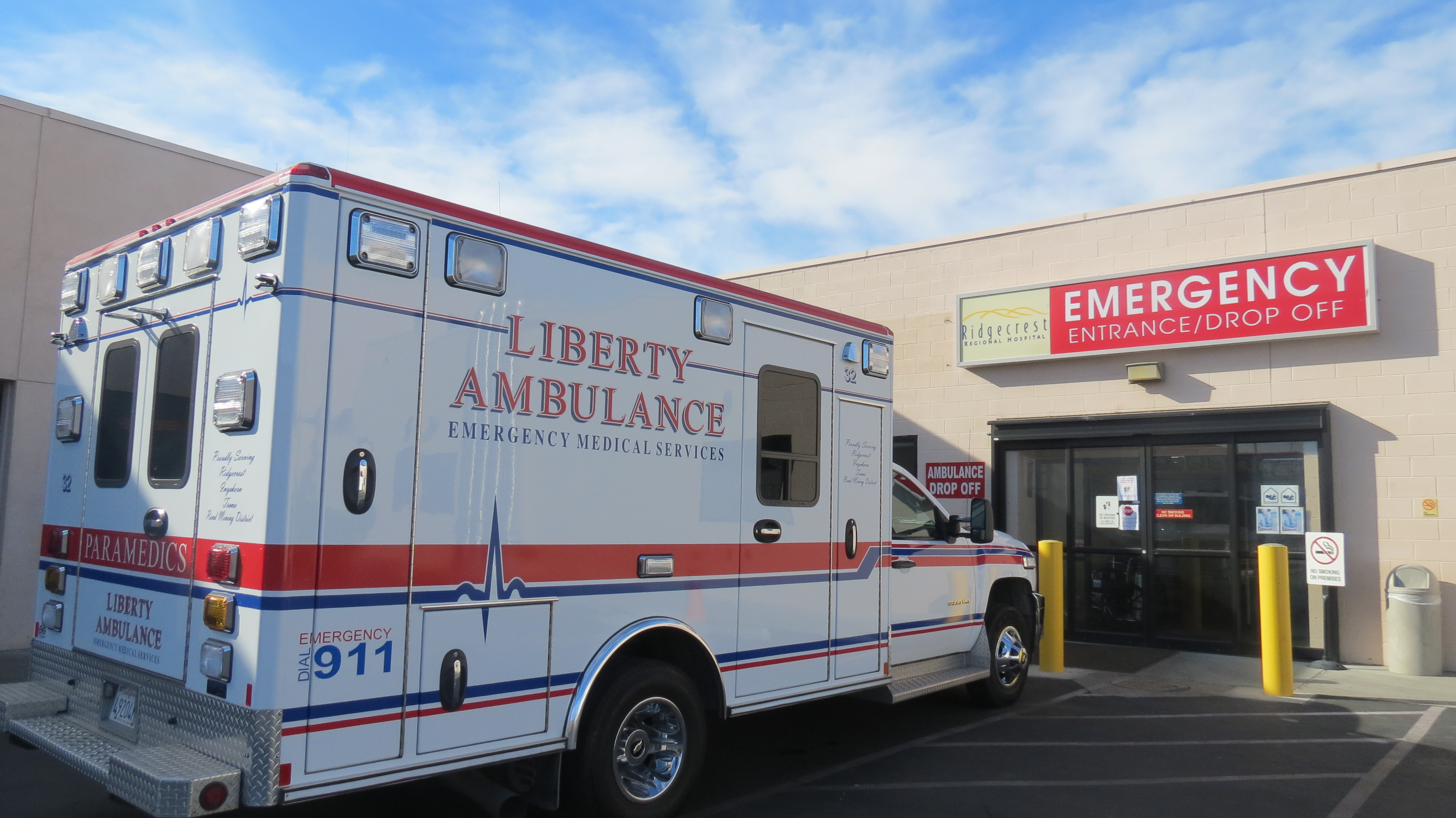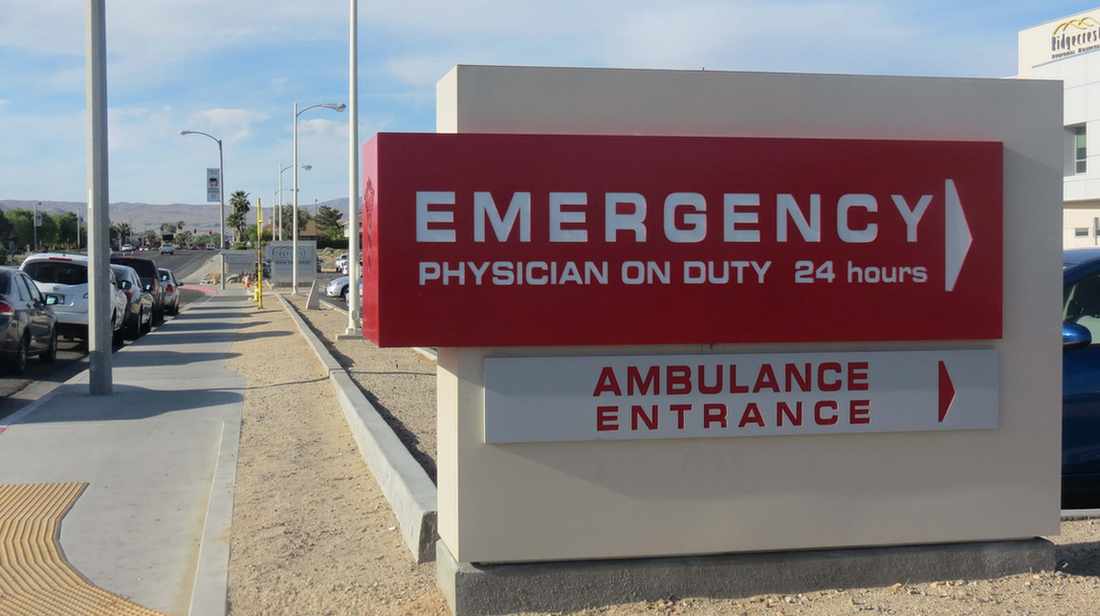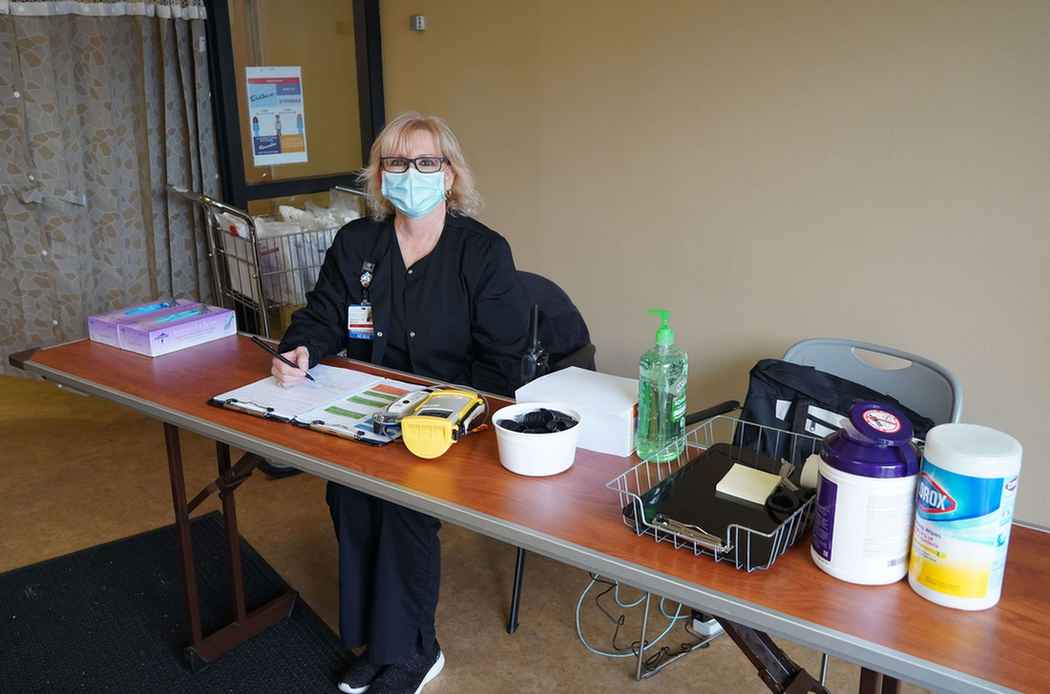 Wednesday, April 22, 2020, RIDGECREST, Calif. –Ridgecrest Regional Hospital (RRH) is reminding the community that both the Emergency Department (ED) and Urgent Care remain open, fully operational and prepared to serve all of the community's emergency and non-emergency medical needs.
"Although we are in the midst of the coronavirus or COVID-19 pandemic, it is important that people do not delay seeking out emergency care and treatment," said Director of Emergency Medicine Dr Stephanie Crapo, MD. "It is understandable that people have concerns about potential exposure to the virus when visiting the hospital and are worried they will be burdening our healthcare system at this time, but that is not the case."
The hospital has taken significant steps to protect patients and visitors by making changes to the usual emergency department visit, including: one-way entry via the east entrance, closure of the west entrance, screenings on arrival by a nurse, including temperature checks, and a restricted visitor's policy. The ED surge tent has also been installed at the front of the Emergency Department to allow a safe place for COVID-19 suspected patients to be seen, as a separate space away from other vulnerable patients.
Jim Suver, RRH President/CEO added, "It concerns me that people are starting to neglect other critical health issues that are frankly just as dangerous and sometimes even more so than COVID-19. What we need to avoid is adding strain to our emergency room with an increase in visits due to a failure to treat underlying medical conditions that could have otherwise been prevented."
"The bottom line is we will always place your health as our priority, whether it is COVID related or not," continued Crapo. "Delaying or even avoiding treatment of symptoms that require medical attention could prove detrimental to a patient's outcome. If you believe you are dealing with a life-threatening situation then you should visit the emergency room."
The following are examples of the conditions and symptoms for which you may need to access emergency services:
Chest Pain or Pressure

Uncontrolled Bleeding

Sudden or Severe Pain

Coughing or Vomiting Blood

Large Open Wounds

Changes in Mental Status

Sudden Change in Vision

Difficulty in Breathing

Major Burns

Sudden Dizziness / Weakness

Severe Injuries

Loss of Consciousness
Ridgecrest Regional Hospital's Emergency Services is designed for treatment of acute medical and surgical emergencies and is staffed 24 hours a day, 7 days a week by emergency medicine physicians and nurses.
The hospital's Urgent Care clinic also remains open 7 days a week (Mon-Fri 7 AM – 6 PM / Sat, Sun and Holidays 8 AM – 5 PM) providing same-day care for patients with non-emergency conditions that require medical attention.
Some common reasons people seek out urgent care include:
Sprains

Strains

Minor Broken Bones

Mild Asthma Attacks

Minor infections

Small Cuts

Sore Throats

Rashes

Minor burns
RRH continues to provide increased telemedicine options for patients seeking care that would not require a visit to the emergency room or urgent care.
Suver concluded, "At this time, it is really about reminding the community that although things are different, we are still here to serve their healthcare needs, just as we always have been. We would like to assure people that RRH can and will make every effort to keep them as safe and healthy as we possibly can and we thank our patients for continuing to trust us with their care."
Those experiencing minor symptoms of COVID-19 — cough, fever and shortness of breath are required to stay home, self-isolate and monitor their symptoms. Those with symptoms that require medical care, including but not limited to — fever, cough, loss of sense of taste or smell, fatigue and not feeling well should call their primary care provider or the hospital directly on 760-446-3551. Help is also available via the RRH COVID-19 screening system by texting the word "SCREENING" to 833-RRH-4YOU (774-4968). Those experiencing a medical emergency such as but not limited to, trouble breathing, persistent pain or pressure in the chest, bluish lips or face should call 911 or go directly to the emergency room.
Information and updates continue to be provided at rrh.org/covid19 and across the hospital's social media pages.