RRH COVID-19 - Notice to Local Employers (3.17.20)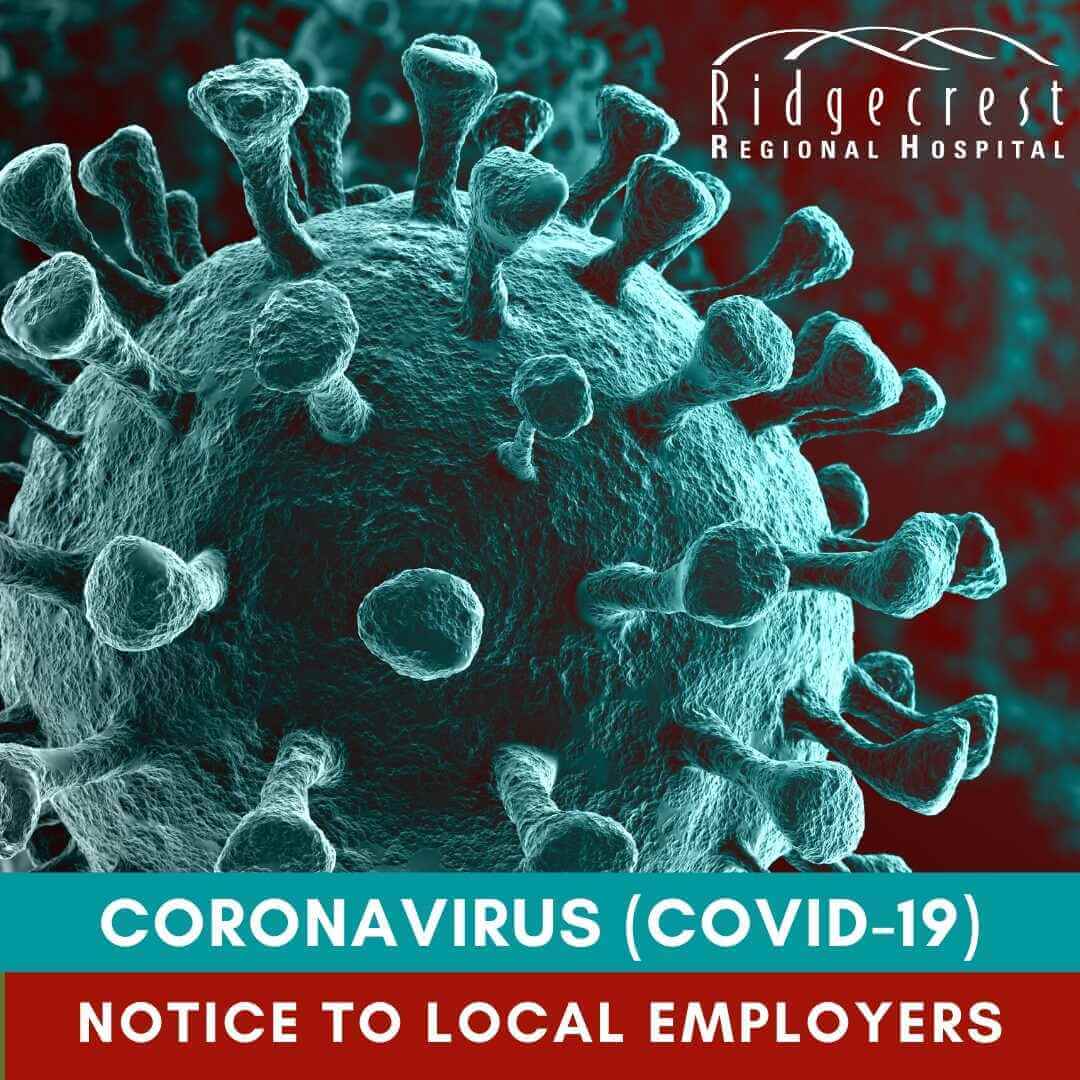 To our local employers,
Please be advised that Ridgecrest Regional Hospital (RRH) will not utilize COVID-19 or coronavirus tests for the purpose of ruling out the possibility of coronavirus for employment. This would take unnecessary resources and delay testing results for patients more likely to have coronavirus. RRH will not test anyone for coronavirus unless determined by the provider and using CDC criteria.
Please help us make sure we can protect our community. We ask that you do not send your employees to RRH for work clearance regarding COVID-19.
Thank you for your cooperation.