Cancer Center - Survivor Story
Author: Shirley H.
Date Submitted: Sep 27, 2022
Category: Cancer Center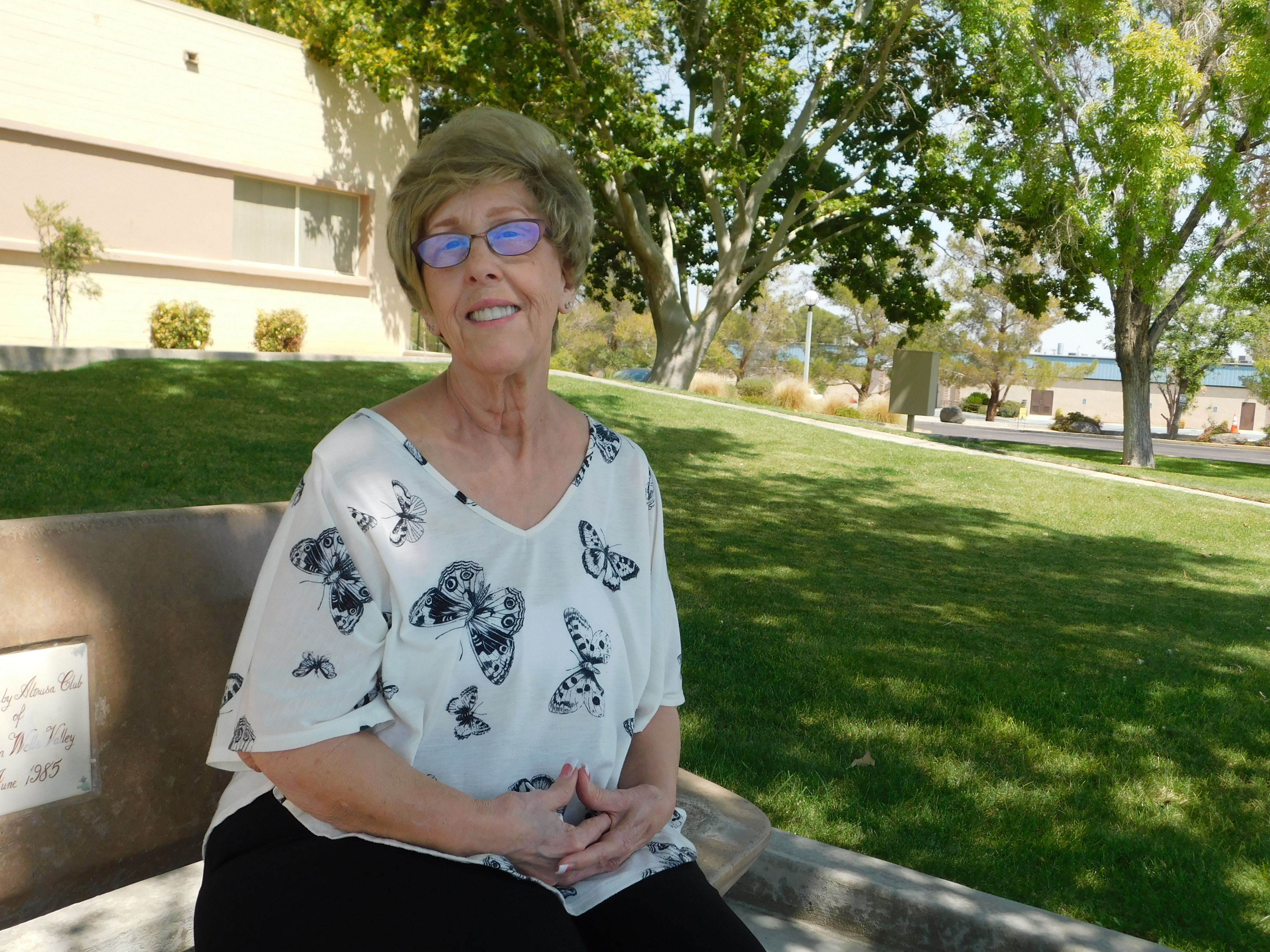 " Going to the RRH cancer center was a blessing to me. I never felt alone, because my team was there to cheer me on."
My name is Shirley, and I would like to share my journey with my diagnosis of cancer. In December 2012 I had a colonoscopy for minor rectal bleeding and ended up in a general surgeon's office with a diagnoses of colon cancer. I was able to remove part of my colon, which removed all of the cancer. I did not need radiation or chemotherapy, which was a blessing. Life went on as normal for several years.
Then to my surprise at my GYN appointment my doctor found a suspicious mass and I was referred to a cancer facility. To my physicians surprise and mine the test came back positive for ovarian cancer. I underwent a robotic hysterectomy and found out I would need chemotherapy. "What would that entail?" I did my research and found a new cancer infusion center in Ridgecrest, Ridgecrest Regional Hospital Cancer Center.
I made my appointment and was in to see the doctor and his staff within days. At my first appointment I felt welcomed and knew I had found the right place for my treatments. Leaving my appointment I felt that as was now a part of the team and we were all in this together. The doctors staff sent a referral for a power port to be placed, (Which is a long term port under the skin in my chest) to receive the toxic chemo therapy drugs. I was also scheduled an appointment with the nurse navigator and pharmacist to go over the medications and possible side-effects. I was a given a binder with educational materials about my medications and treatments as well as a detailed calendar to map out my treatments, labs and doctor visits, which helped me schedule the rest of my life activities. The nurse navigator reviewed the side-effects of the treatments and strategies to help with the side-effects. Any medications I needed for home use were ordered.
Once the port was placed and I was ready to start treatments I would have labs drawn and visit with the doctor, where he and his nurse would review everything and answer any questions I may have had. A couple days later I went to the Outpatient Pavilion (OPP) and had a private room where the infusion nurses and pharmacist would review my meds and answer any questions I had before treatment. After medications were reviewed and we discussed my questions, the infusion nurse would make sure I was comfortable and start the infusion process.
My infusions would take several hours and the infusion RN was always checking on me asking if they could get me anything. The infusions nurses were always upbeat, cheerful and helpful. The day after treatment I would receive a follow-up call from the infusions nurses which meant the world to me, they were there to listen to my concerns and worries. I went through 8 cycles of chemo therapy which was about 7 months of working with my oncology team.
I was never afraid because I knew my team cared about me as a person and they were there 24/7 if I needed help or if I had a questions. Going to the RRH cancer center was a blessing to me. I never felt alone, because my team was there to cheer me on. Cancer is a very scary diagnosis but no longer is it a death sentence. There are so many new treatments and support available. I cannot began to sing the praises of the Ridgecrest Regional Cancer Center Services.