RRH Advisory & Response (5.22.20)
COUNTY REOPENING, KEEPING YOU SAFE & COMMUNITY RESPONSIBILITY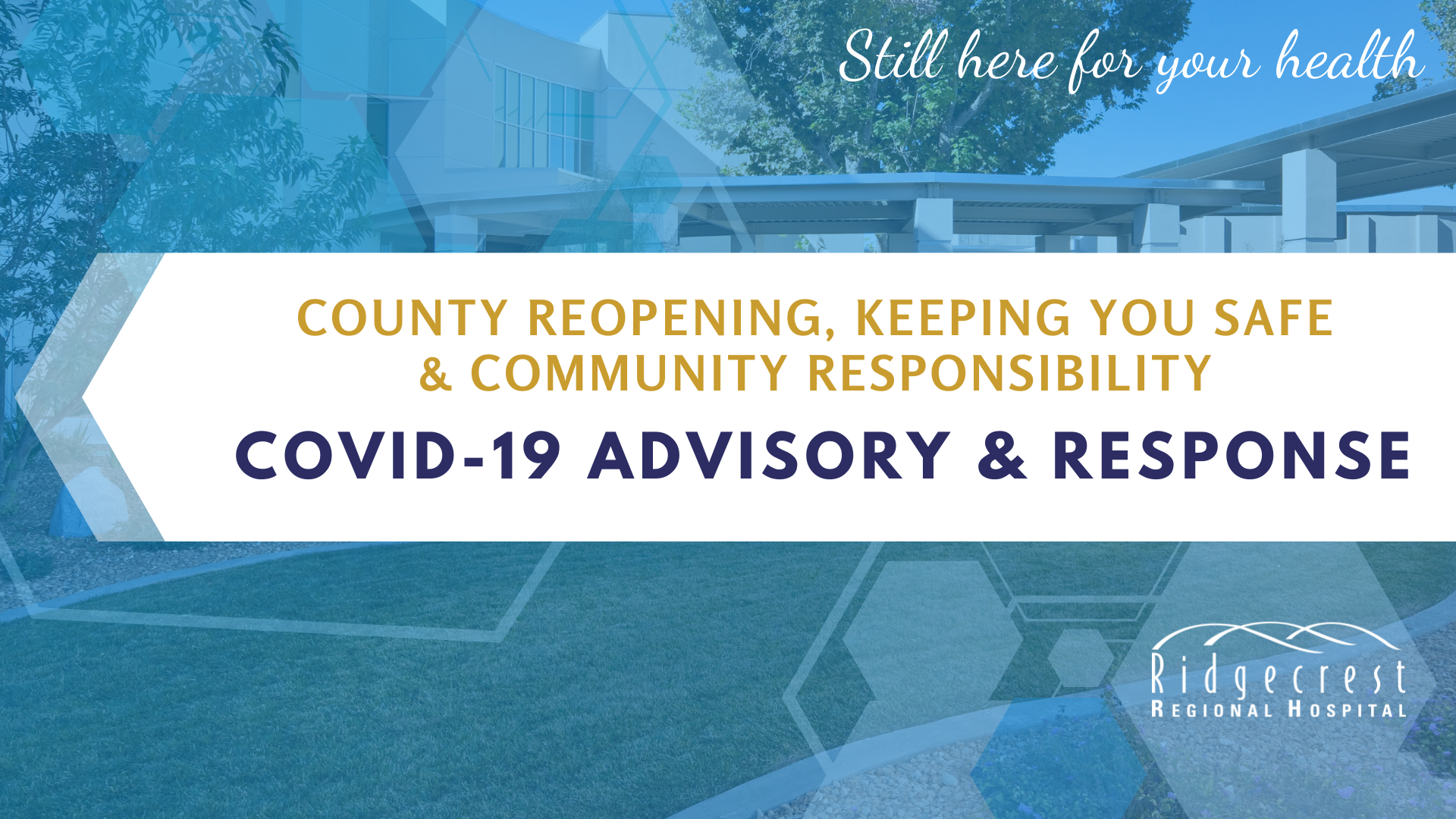 About this Video
County Reopening, Keeping You Safe & Community Responsibility
As Kern County gets the green light to accelerate through Phase 2 following the county's letter of attestation to Governor Newsom and under the new rules of his reopening plans, we wanted to take the time to address some key issues with our community.
WE - our local hospitals, public health and county were POWERFUL in coming together to obtain the relief needed.
WE - Ridgecrest Regional Hospital are OPEN and ready, willing and able to serve and provide for your healthcare needs.
WE - the community all play an individual role in the responsibility of keeping ourselves and one another SAFE.
Here to discuss this are:
Jim Suver, President/CEO
Michelle Whalley, Administrator - Rural Health Clinics
Leslie O'Neill, RN - Infection Preventionist