RRH COVID-19 Response: Phased Reopening of Clinics & Outpatient Services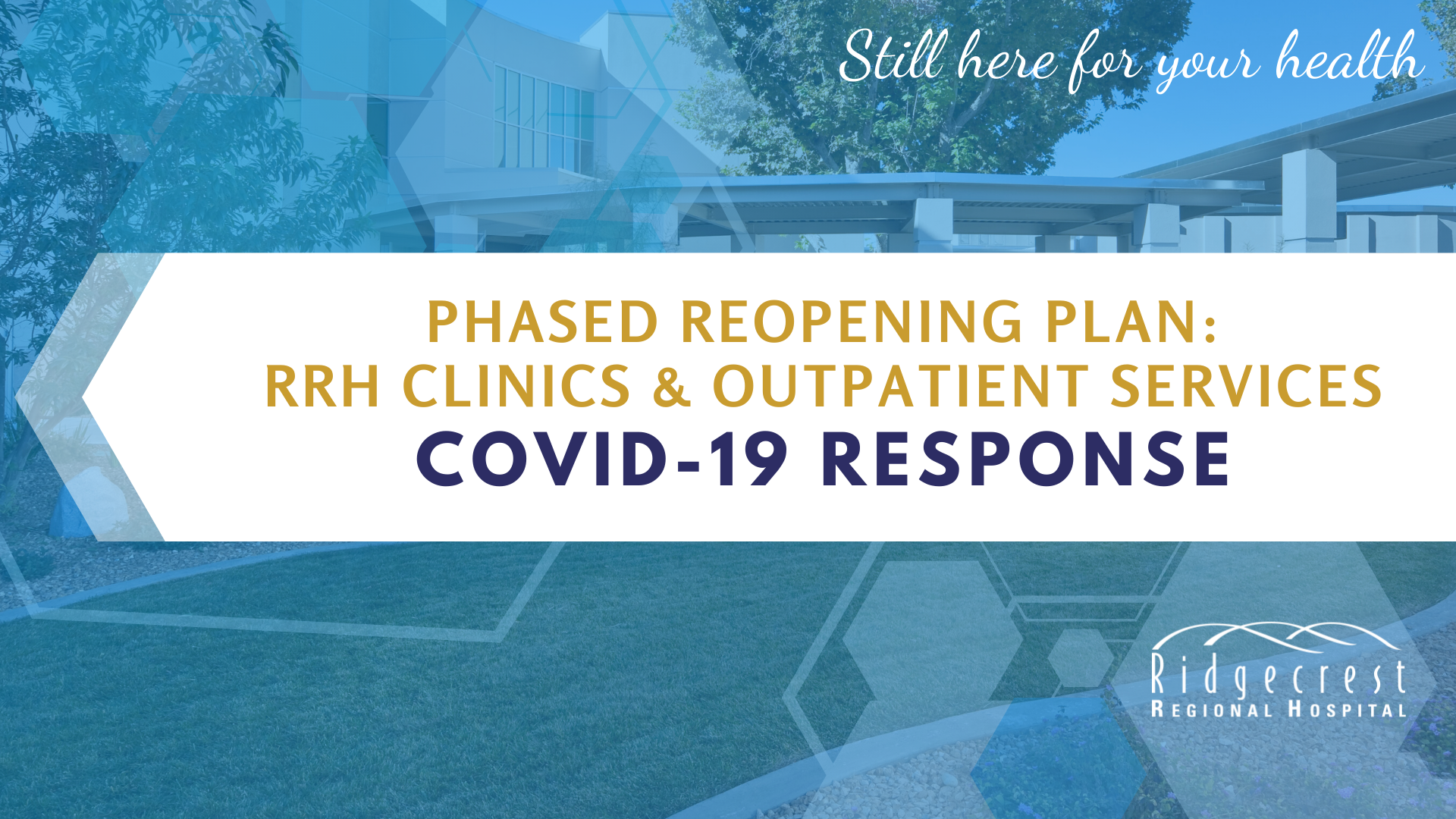 About this Video
With careful consideration and in line with state and county guidance, RRH is planning a phased reopening of clinics and outpatient services for Monday, May 4 2020. Here with more information about our reopening plans, is RRH President/CEO Jim Suver and Director of Business Development Charles Pietrangelo.
Our providers will determine whether those patients currently scheduled for appointments, will be required to attend in-person or via telemedicine.
In order to gradually resume our in –clinic visits, the following will be adhered to:
Strict screening for symptoms (as per new CDC guidance)
Patient will be pre-registered the day prior to their appointment
Patient screened at entry to facilities (including temperature checks)
Our staff will be wearing masks, and we ask for all patients to do the same.
All COVID related care and testing will be conducted through our drive thru and tent outside.
Schedule(s) for providers with in-person visits will be staggered, so as to avoid any back-log in lobby/waiting areas.
All plans for reopening and resuming in-person visits are dependent upon the situation at that time. RRH is monitoring the situation closely and all plans are subject to change, as the COVID-19 situation evolves.
We look forward to continuing your care.
#StillHereForYourHealth #COVID19 #coronavirus #FlattenTheCurve #RRH
This video was recorded on 4.28.20.