What is Degenerative Disk Disease & How is it treated?
Category: Health Matters Podcast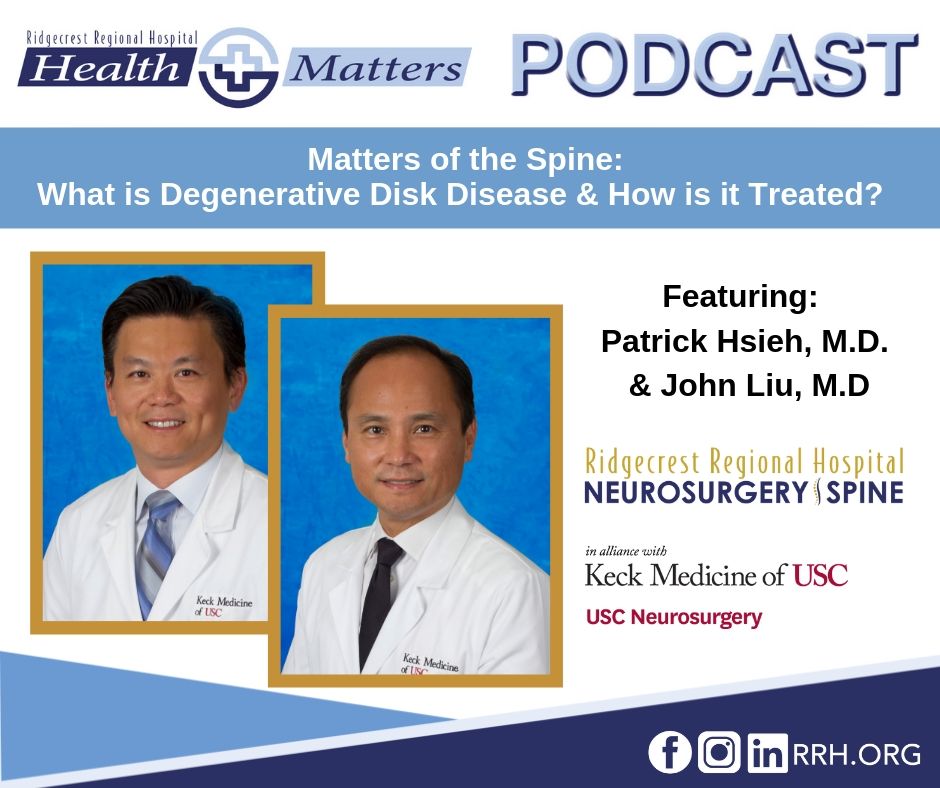 About this Video
Featuring: Patrick hsieh, M.D. & John Liu, M.D.
Welcome to the official podcast from Ridgecrest Regional Hospital, bringing expert health and wellness advice close to home, because health matters. Listen to our team of experts, including physicians, nurses, medical staff and healthcare leaders, as they connect you with the latest healthcare information.