Doctor's Day 2021
Category: Ridgecrest Regional Hospital Videos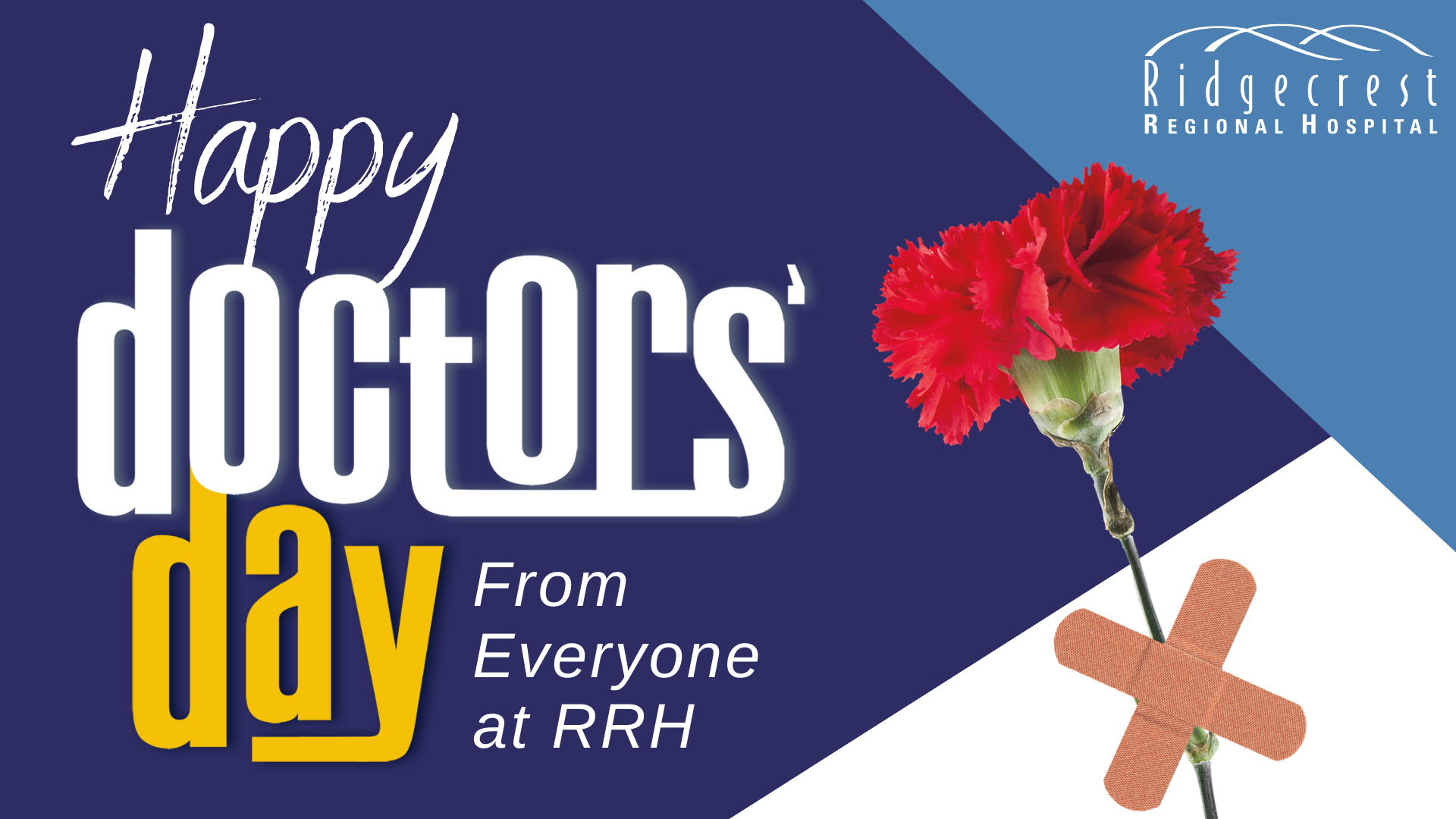 About this Video
We are proud of are our doctors who have dedicated themselves to caring for our community – especially during the challenges of this past year.
Doctors Day is all about showing our appreciation for the game-changers, the researchers, the educators, the innovators and those who heal our world, one patient at a time. Today and every day, we thank you for your commitment to the care and improvement of human life.
In honor of Doctors Day, our RRH doctors got to enjoy a special luncheon, in keeping with Covid safety measures, that celebrated them and everything they do for our hospital.
Happy National Doctors' Day!