Happy National EMS Week from RRH!
Category: Ridgecrest Regional Hospital Videos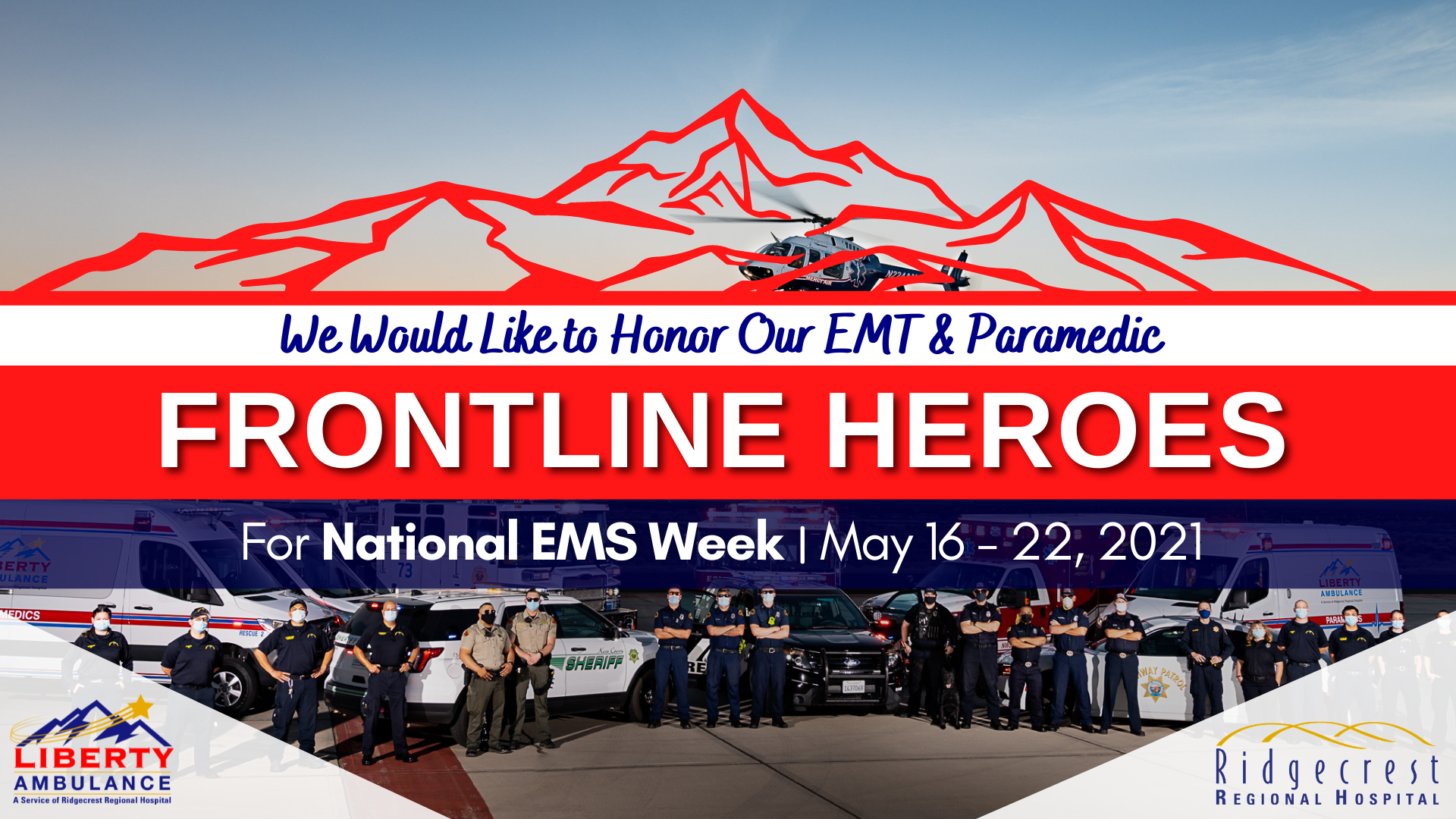 About this Video
Happy National EMS Week from RRH! We would like to thank each and every EMT & Paramedic that responds, supports and cares for the needs of the communities they work in.
This year has forced our Liberty EMTs and Paramedics crews to operate with stringent new guidelines for patient and personal safety. This included working in full personal protective equipment (PPE) at all times, often for extended periods in the confined environment. In the face of unprecedented challenges, their expertise, endurance, and hard work have been a literal lifeline for families in every community.
A special thank you for your service!