RRH Foundation Christmas Tree Village 2020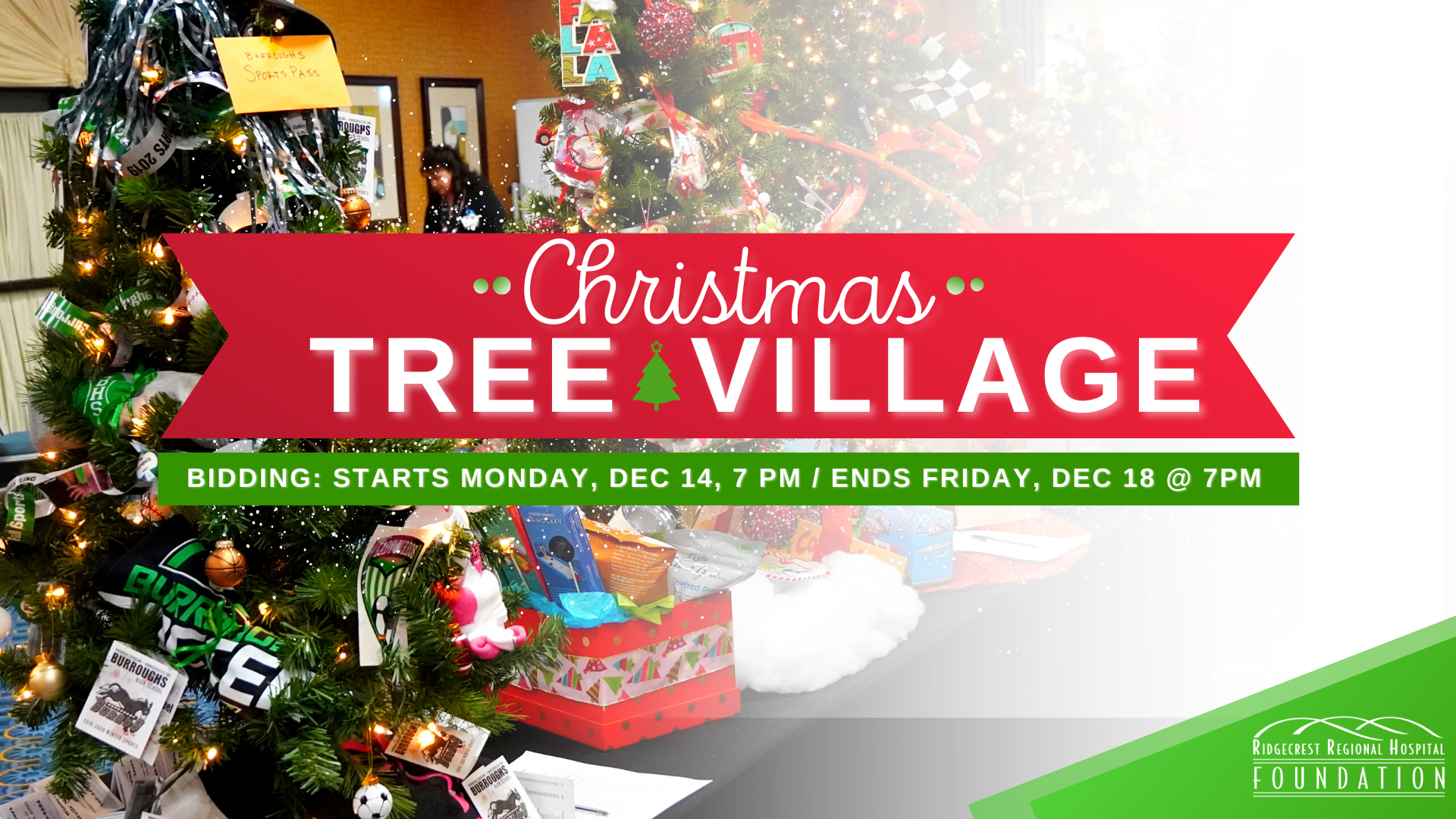 About this Video
Welcome to the RRH Foundation Christmas Tree Village 2020... with the same level of carefully crafted trees for you to bid on, but this year we're going VIRTUAL!
We are offering the chance to view and bid on your favorite Christmas tree all from the comfort of your home. These trees are donated by our employees and the community to help support the RRH Foundation and spread Christmas cheer this year.
[Special thanks to our community partners: AltaOne Federal Credit Union, The Swap Sheet, Avis Rent A Car, Studio760, High Desert Home Center, Union Bank Ridgecrest, Robin's Nest, The, Harley Davidson Club of Ridgecrest, Michaela Fine - Scentsy and the Butterfly Boutique]
Bidding will be done through email starting Monday, December 14 at 7 PM, through Friday, December 18 at 7 PM, when the bidding will end.
Join us here on Facebook or visit the RRH Foundation website page here: https://www.rrh.org/rrh-foundation/christmas-tree-village-2020/, where a video presentation of all of the available trees will be posted online for you to view. Remember you can stop and pause at any time to get a closer look at how beautifully they have been decorated.
PLACE YOUR BID by emailing: your name, phone number, bid amount & the tree number/name you are bidding on to:
Minimum opening bid of $150 on each tree.
Remember to check back regularly! Bids will be updated daily, so you will have the opportunity to increase your bid if you need to!