Top Tips for National Children's Dental Health Month!
Category: News
Posted On: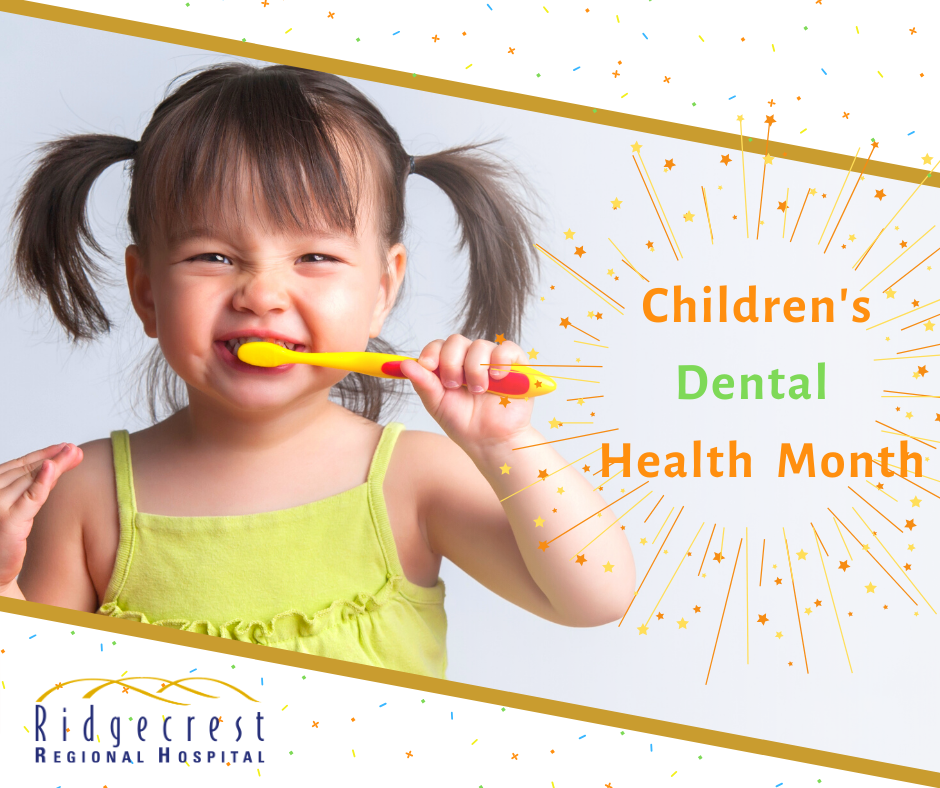 February is National Children's Dental Health Month. We dedicate this month to raising awareness about healthy mouth care for children. Parents or Guardians are the best partners in ensuring children have healthy smiles for life. Contribute to your child's dental health by reading some facts, some of these facts might surprise you!
1. Healthy mouth care begins before baby's teeth erupt
In order to practice good oral hygiene before teeth erupt, use a soft cloth or an infant toothbrush to wipe baby's gums twice a day. This will help prepare the baby for tooth brushing and it also keeps their gums clear of bacteria.
2. Children should have a dental visit by the time they are one year old
A baby can benefit seeing a pediatric dentist by their first birthday. The earlier the visit, the better, because this helps to ingrain healthy mouth care in a family-centered way with a dentist who is trained in treating children.
3. Tooth decay is the most common chronic condition affecting children in the U.S.
Tooth decay (cavities) is the most common chronic condition of childhood in the U.S. According to the Centers for Disease Control and Prevention (CDC), "about 1 of 5 (20%) children aged 5 to 11 years have at least one untreated decayed tooth." This can cause major problems later in life and lead to many dental visits.
4. Tooth decay is preventable
Fluoride varnish, which is a high concentration fluoride coating that is painted on teeth, can prevent about one-third (33%) of decay in baby teeth. Dental sealants, which are applied to the chewing surfaces of the back teeth, can prevent tooth decay, too. Children who brush daily with fluoride toothpaste will also have less tooth decay.
5. Candy is not the only culprit in poor dental health
The frequency with which your child eats candy and whether they have good brushing habits is one of the biggest impacts on the health of your children's teeth. However, candy is not the only culprit, many foods can cause problems. For example, if you give your child snacks throughout the day such as crackers, cookies, bread and other starchy foods, this can increase the likelihood that he will develop cavities.
Visit your Dentist Regularly
We gave you tips to protect your child's teeth for Children's Dental Health Month. However, one of the best ways you can care for your children's teeth is to see a pediatric dentist who is specialized in this area. Pediatric dentistry is one of the nine dental specialties recognized by the American Dental Association and it's important to find a dentist who specializes in children's dental care. Pediatric dentists are trained in providing oral health care for infants and children and can create a kid-friendly environment that is welcoming and fun.