You don't have to face opioid addiction alone
Ridgecrest Regional Hospital's addiction and mental health clinic is here to help with effective Suboxone treatment. We do also provide other medications and treatments for alcohol addiction.
Our Suboxone clinic, led by Hani Chaabo, MD, pairs medication-assisted treatment with integrated group visits and counseling to create a personalized plan that strives to provide both in-the-moment relief and ongoing maintenance strategies
Schedule a consultation (760) 499-3358
---
Our Suboxone Clinic can help you get life back on track
People don't plan to become addicted to opioids. But opioids are highly addictive substances, and many people find themselves trapped in a destructive cycle they didn't expect. Very often, they feel ashamed of the damage addiction causes to their careers, families, and friendships.
It's vital to get treatment for your opioid addiction. Use of Opioid can be deadly, and accidental overdoses kill thousands of Americans every year.
It's important to remember that addiction is a medical disease. And there are medical treatments available to treat it. One of the most effective is Suboxone treatment.
Download: Suboxone Clinic Flyer
The Suboxone Clinic at Ridgecrest Regional Hospital
Our Suboxone Clinic provides a medication called Suboxone to patients struggling with opioid addiction. This drug helps alleviate withdrawal symptoms almost immediately, and it's effective with an up to 70% patient success rate without relapses*. You can also take Suboxone long-term to help control cravings and avoid a relapse.
Once withdrawal symptoms are under control, you can start to treat the underlying physical- and mental-health related causes of addiction, so you can heal and move forward with your life opioid-free. Our Suboxone Clinic works closely with Ridgecrest Regional Hospital mental health professionals to get you the treatment and support you need.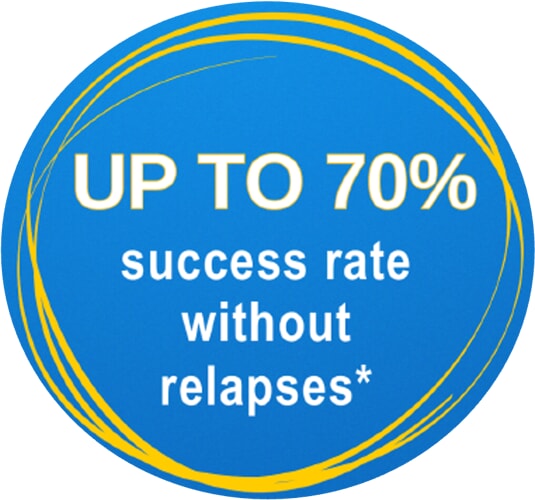 *Results may vary due to individual circumstances
Our Suboxone Clinic is:
Outpatient – You check in, but don't stay overnight.
Only for opioids – Including drugs like heroin and prescription pain medications like Fentanyl, Morphine, Or Oxycodone. (We do also provide other medications and treatments for alcohol addiction.)
Covered by insurance – Addiction is a medical condition. And research shows that Suboxone is an effective treatment.
Located at 1111 N. China Lake Blvd. Ridgecrest, CA 93555. For more information on the location of the Behavioral Health Clinic, check the Campus Map, Building A, Entrance A3, Floor 1.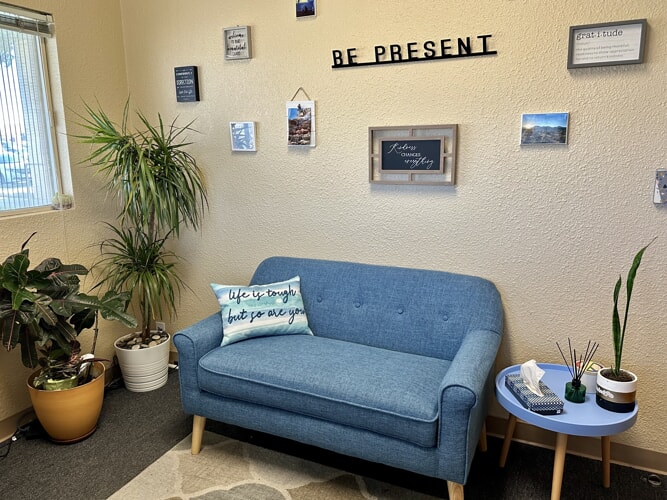 ---
Our Treatment Philosophy
Addiction is a disease
And that means its treatable. We provide research-backed medication and treatment that can help you overcome it.
Addiction often accompanies other mental health conditions
Underlying issues like anxiety, depression, PTSD, past trauma and more can contribute to substance use. We help you treat those as well so you can fully heal.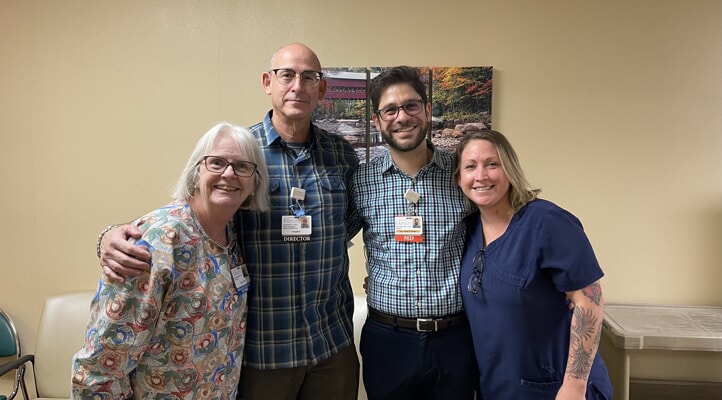 You deserve compassion & respect
You don't deserve to be judged for your addiction. We provide understanding, one-on-one care that meets you where you at, so we can help you get where you want to be.
We treat more than addiction. We treat you.
Addiction doesn't happen to people in a vacuum. People experiencing addiction very often have parallel mental health struggles that they might be attempting to "self-medicate" with drugs, including with depression, PTSD, anxiety, and unresolved past traumas.
Ridgecrest Regional Hospital has a variety of mental health practitioners on staff to help addiction patients manage these conditions. Many of our mental health services are available remotely.
For more information and FAQs, please visit the FAQ Page
The time is now to overcome your addiction to opioids
Opioid addiction doesn't just disrupt lives. It kills. Restore your health and well-being and be here for the ones you care about.
Schedule your initial consultation with the Ridgecrest Memorial Hospital Suboxone Clinic now to begin your addiction treatment.
Schedule a consultation (760) 499-3358
---