For more information about our Community Groups call our Community Outreach Program Director at (760) 499-3825.
For more information about our upcoming events and review photos from past events, please refer to the Events Calendar and Photo Gallery.
Alzheimer's Caregiver Support Group
Alzheimer's Association caregiver support groups, conducted by trained facilitators, are a safe place for caregivers, family and friends of persons with dementia to:
Develop a support system
Exchange practical information on care giving challenges and possible solutions
Talk through issues and ways of coping
Share feelings, needs and concerns
Learn about community resources
A Freedom From Smoking
Ridgecrest Regional Hospital is now offering a Better Breathers Club. This club is to help provide support and information for those with a lung disease. This group is also a great resource to family and caregivers of those with a lung disease.
Offering support and services for:
COPD
Asthma
Lung Cancer
Fibrosis
and more…
Diabetes Empowerment Education Program (DEEP)
Offering support for:
Understand the human body
Diabetes risk factors and complications
Nutrition education and meal planning
Weight-loss strategies
Medications
Physical activity
Accessing you health team
Diabetes Support Group
Offering support for:
Learn more about diabetes and how it affects your body
Improve blood sugar control
Learn about new medications
Share day-to-day struggles
Learn problem-solving techniques
Grief Support Group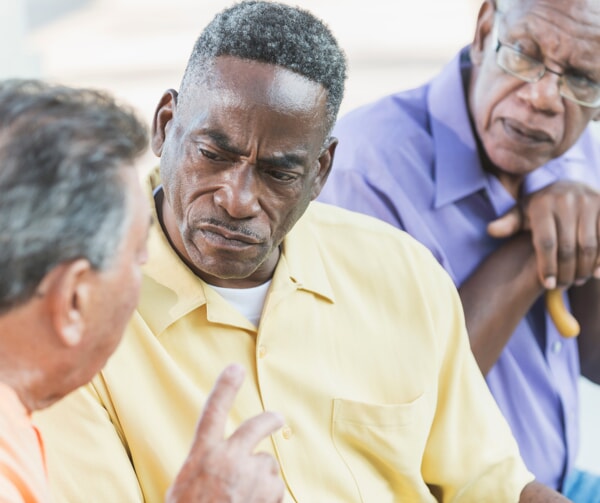 Helping guide you through the process of grief.
This group will:
Provide educational information about loss and grief
Encourage healthy coping and adapting skills
Offer emotional support through mutual sharing
Journey to Happiness Seniors Group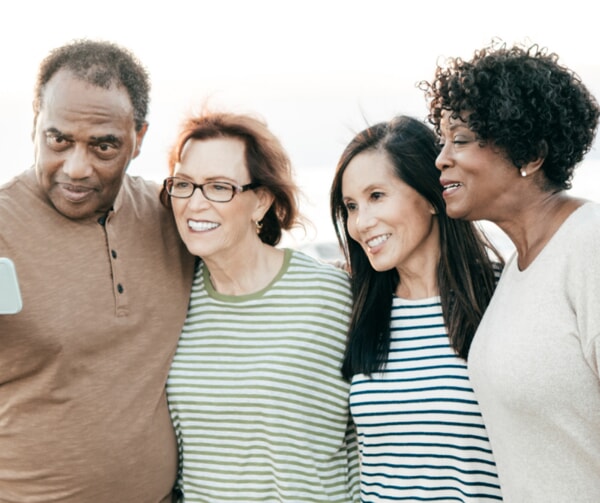 Brought to you by Dr. Megan Stone and facilitated by Life Coach Darrell Price.
This group provides an opportunity for seniors to come together on a journey of maintaining happiness, joy and quality of life. The group is loosely structured with plenty of time for interaction to share stories and laughs!
Rock Steady Boxing

Fight back against Parkinson's disease with this non-contact boxing inspired exercise program that focuses on:
Balance
Hand-eye coordination
Speed of movement
Agility
Muscle power
Mental focus
Rhythm
Seniors Gentle Chair Yoga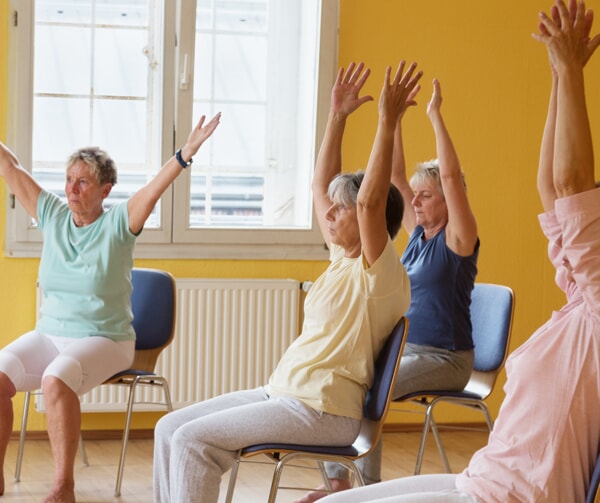 Gentle chair yoga for seniors helps improve:
Mobility
Balance
Strength
Silver Sneakers Fitness Group
Presented by RRH and High Desert Fitness, SilverSneakers is the nation's leading exercise program for active older adults. Have fun and move to the music through a variety of exercises designed to increase muscular strength, range of movement and activities for daily living.
For more information about our upcoming events and review photos from past events, please refer to the Events Calendar and Photo Gallery