Liberty Ambulance aligns with Kern County Rangers to launch Boat Medic Program
Category: Press Releases
Posted On:
Written By:

RRH & Liberty Ambulance
Thursday, September 21, 2023, LAKE ISABELLA, Calif. - Ridgecrest Regional Hospital's (RRH) Emergency Medical Services (EMS) provider Liberty Ambulance announced it has teamed up with Kern County Ranger Marine Enforcement to offer Kern County's first Boat Medic Program.
"Unfortunately, many lives are lost each year due to drownings in the Kern River and Lake Isabella, it is our hope, that joining forces with the Rangers will decrease response times and provide more rapid Advanced Life Support interventions to near-drowning and drowning victims, ultimately improving outcomes," said Erin Cocciolone, RRH Liberty Ambulance Director of Operations. "This is another step forward in our strategic plan to expand the medical services we offer, and we are thankful for the opportunity to serve our community and Kern River Valley tourists by partnering with Kern County Rangers."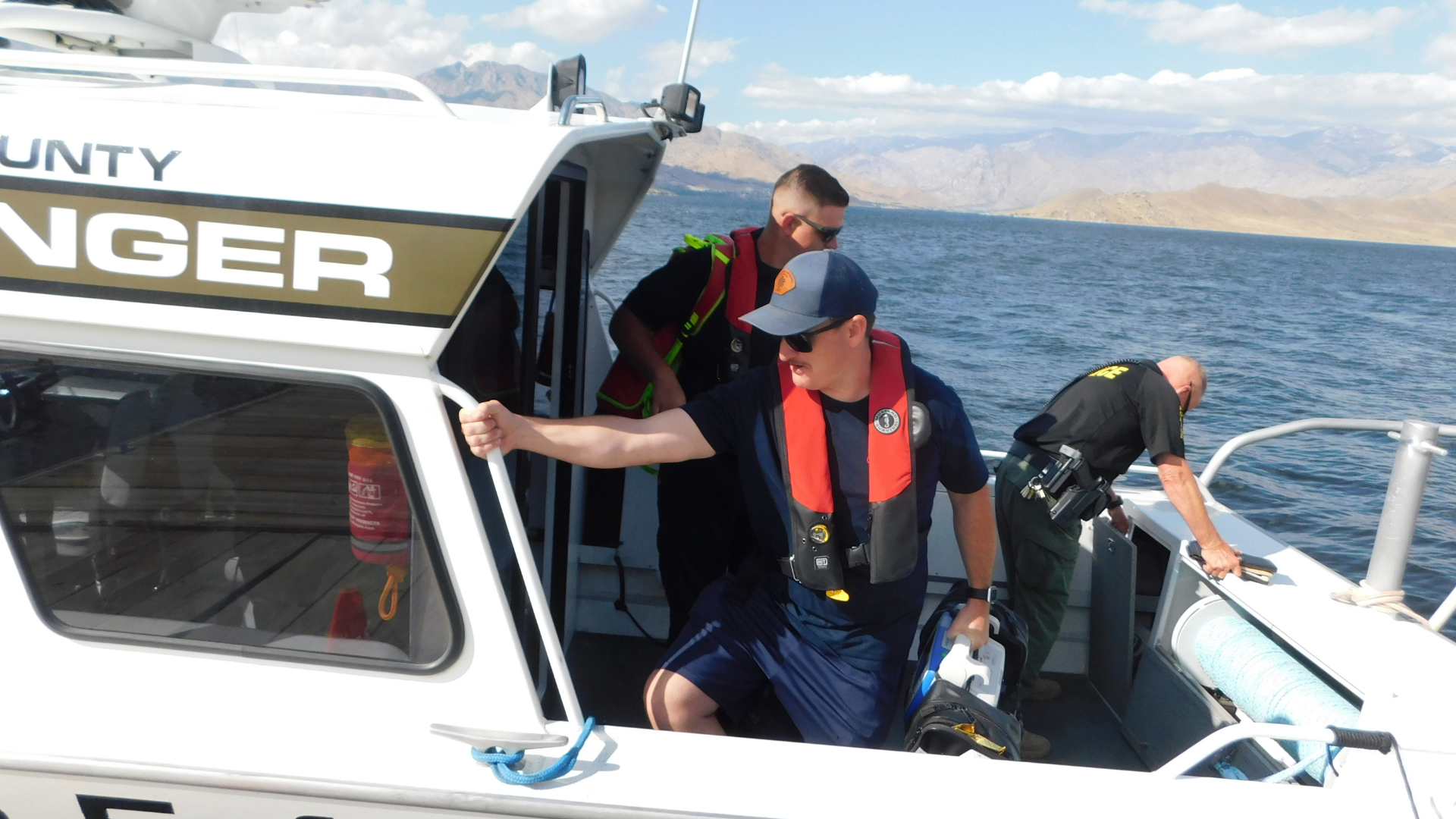 To support Lake Isabella and Kern River rescue operations, Liberty Ambulance staffs two additional medical personnel to respond with Marine Enforcement and be available in a first response vehicle to assist in river rescue operations. The Boat Medic program is staffed on historically busy weekends including Memorial Day, Independence Day, and Labor Day.
Brad Armstrong, Sergeant for the Kern County Rangers, Marine Enforcement Unit said, "I am very delighted to see this program finally put into motion after all these years." Sergeant Armstrong has served the Kern River Valley for over 25 years and is thankful to see this vision come to fruition.
RRH assumed ownership of Liberty Ambulance in June 2019, which integrated the ground ambulance and paramedic program with the RRH Emergency Services department. The RRH EMS system encompasses approximately 8,500 square miles including the Ridgecrest area, Lake Isabella, parts of San Bernardino, Inyo, and Tulare Counties.