Maternal Child
Compassionate Care for You & Your Newborn
RRH Maternal/Child service staff are specifically trained in obstetrics, pediatrics and newborn nursery care. We provide routine antenatal testing and obstetrical care to our patients. The Maternal/Child Nurses are certified in Pediatric Advanced Life Support (PALS), Advanced Cardiac Life Support (ACLS), and Neonatal Resuscitation (NRP). In addition, the OB nursing staff is certified in Fetal Monitoring. The Newborn Stabilization Unit has the ability to stabilize 2 infants with the necessary Neonatal Cardio-Respiratory Monitors and Radiant Warmers.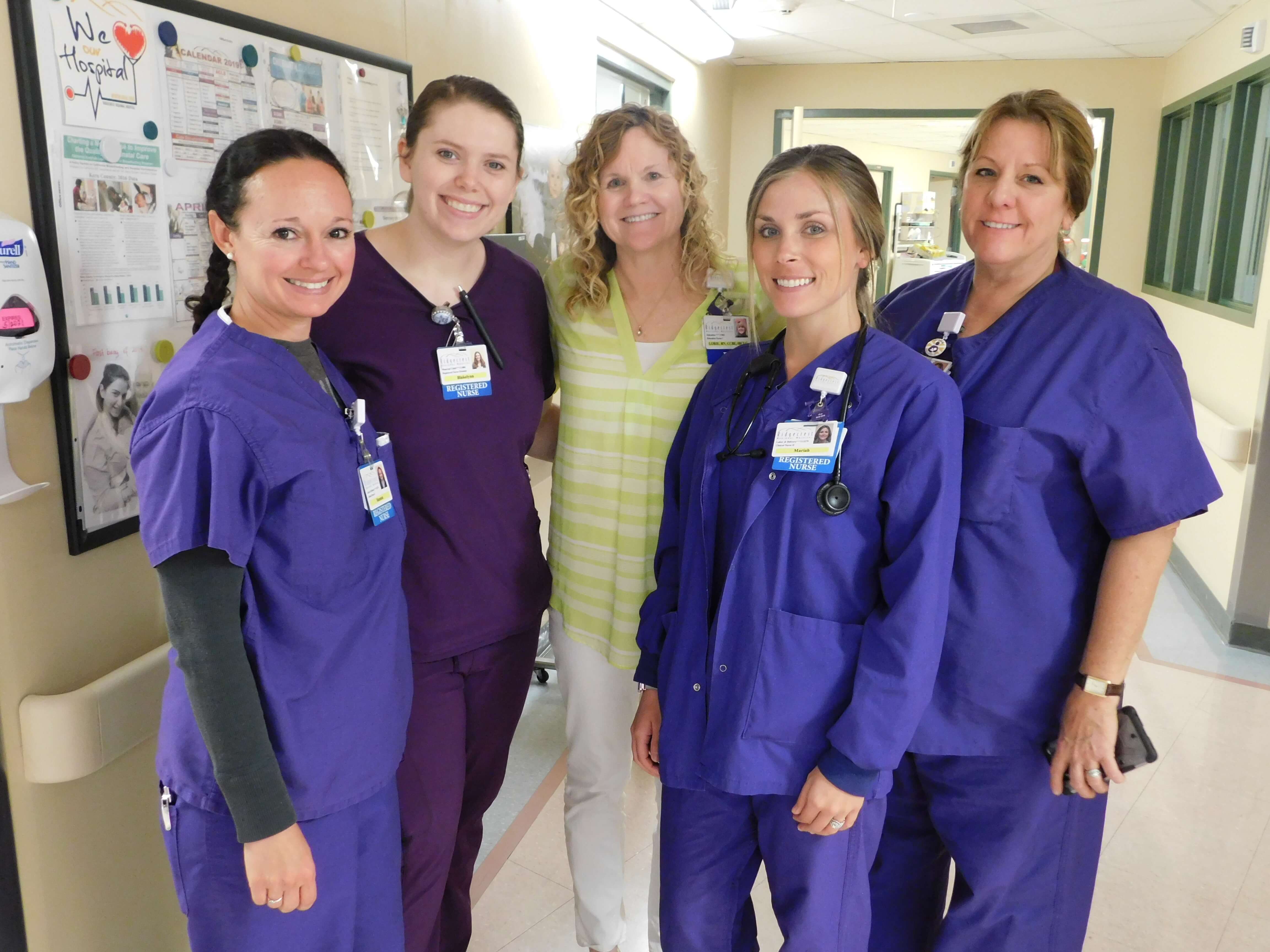 The Maternal/Child Licensed staff have been educated in breastfeeding techniques and will be able to help get you off to a good start breastfeeding your baby. A lactation specialist is available to assist with any breastfeeding concerns and follow-up with you after discharge.
Welcoming Your Baby at RRH Is a Family Affair
We encourage a family-centered maternity atmosphere by allowing the mother to directly care for and bond with her baby by permitting the newborn to "room-in". The baby's father or your support person is welcomed and encouraged to stay with you throughout your labor and delivery if so desired. Loved ones who want to be close by, but not in the room, can relax comfortably in our waiting room.
Labor, Delivery, Recovery, Post-partum Rooms
Our labor, delivery, recovery, post-partum rooms are decorated in a "home-like" setting which allows the patient to deliver and bond with the baby in a relaxed atmosphere. Rooms are designed to pamper you with comfort and convenience. The home-like bedroom settings contain modern labor beds, wooden cabinets, a TV/DVD, and a soft chair for your support person. This home setting encourages bonding of mother and child since the baby stays in the same room with its mom from birth to discharge from the hospital. A nurse is assigned to care for both of them. We also provide a bed and meals for the support person.
Why have your baby at Ridgecrest Regional Hospital?
Caring, dedicated, focused, and experienced healthcare professionals
Individual care suited around your family's needs and desires
Flexible visiting hours
Rooming in where the baby stays with mom
Support person encouraged and invited to stay with mom and baby
Skin to skin after the birth private time provided minimal interruptions
Skin to skin for moms with C-section in the Operating Room
All natural birth if desired
Anesthetists on call to be available if you desire an epidural
Board Certified Obstetricians and Pediatricians available to care for mom and baby
One on one education provided before discharge so you feel comfortable taking home your newborn
Four private labor and delivery rooms available
Lactation counselors available to help you be successful in breastfeeding
Ridgecrest Regional Hospital is the highest performing hospital in Kern County for breastfeeding rates
RRH also has a specialized security and identification system in place to protect your newborn.