Pink Ladies / Blue Men
RRH is very grateful for the self-sacrificing service shown by the Pink Ladies Auxiliary. The Pink Ladies/Blue Men have raised money for the purchase of needed equipment and donated thousands of hours serving hospital needs.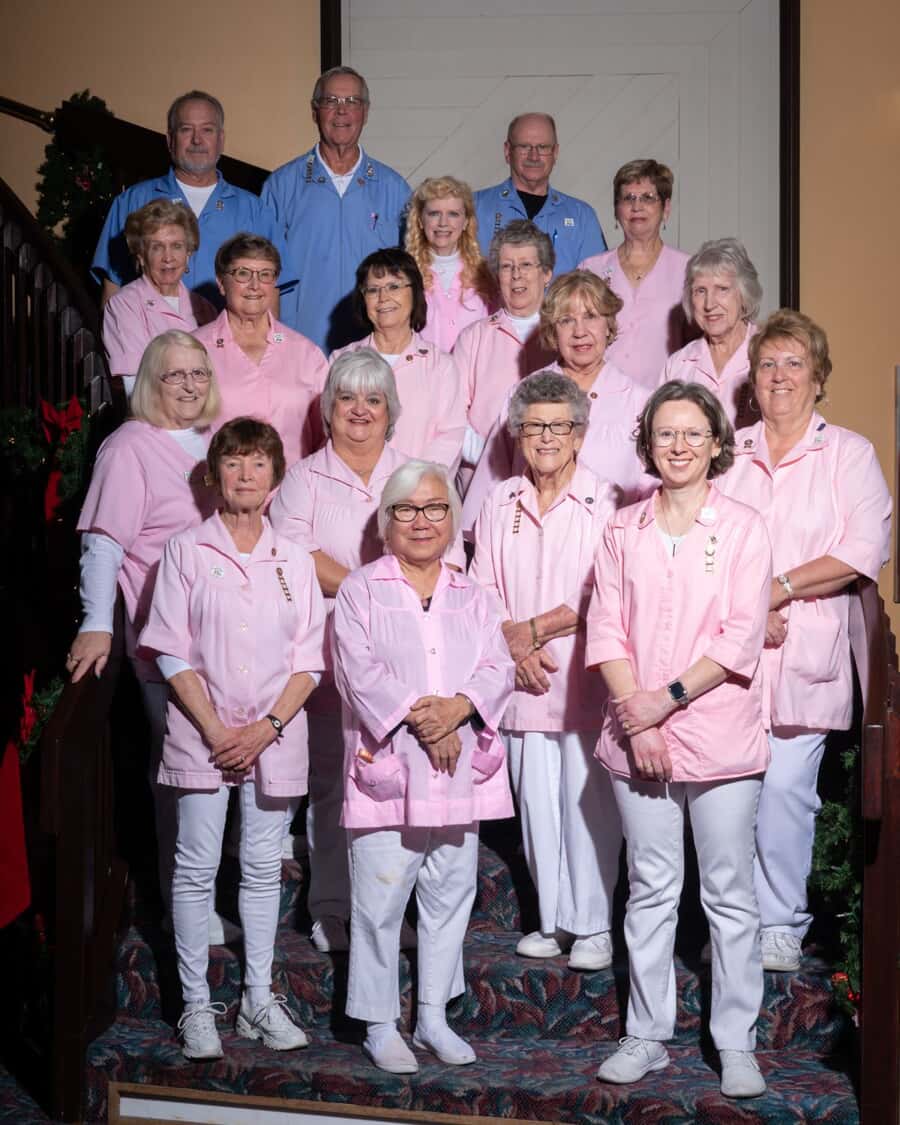 Purpose
The Pink Ladies Auxiliary was founded by Jan Hoagland in 1958. In 2009, men were added to the group. The Auxiliary is devoted to offering personal support to our staff and to our patients and their families.
They have three main purposes:
To provide assistance in clinical settings
To raise funds for needed equipment and scholarships; and
To inform the public about the many professional services of the hospital.
Reaching Goals
Since the inception of the Auxiliary, volunteers have made donations with an inflation adjustment of over $200,000. In recent years, the Auxiliary has made contributions toward the purchases of an Ultrasound machine and High Definition Scopes. They also have awarded scholarships each year to students in the LVN and RN programs at Cerro Coso Community College.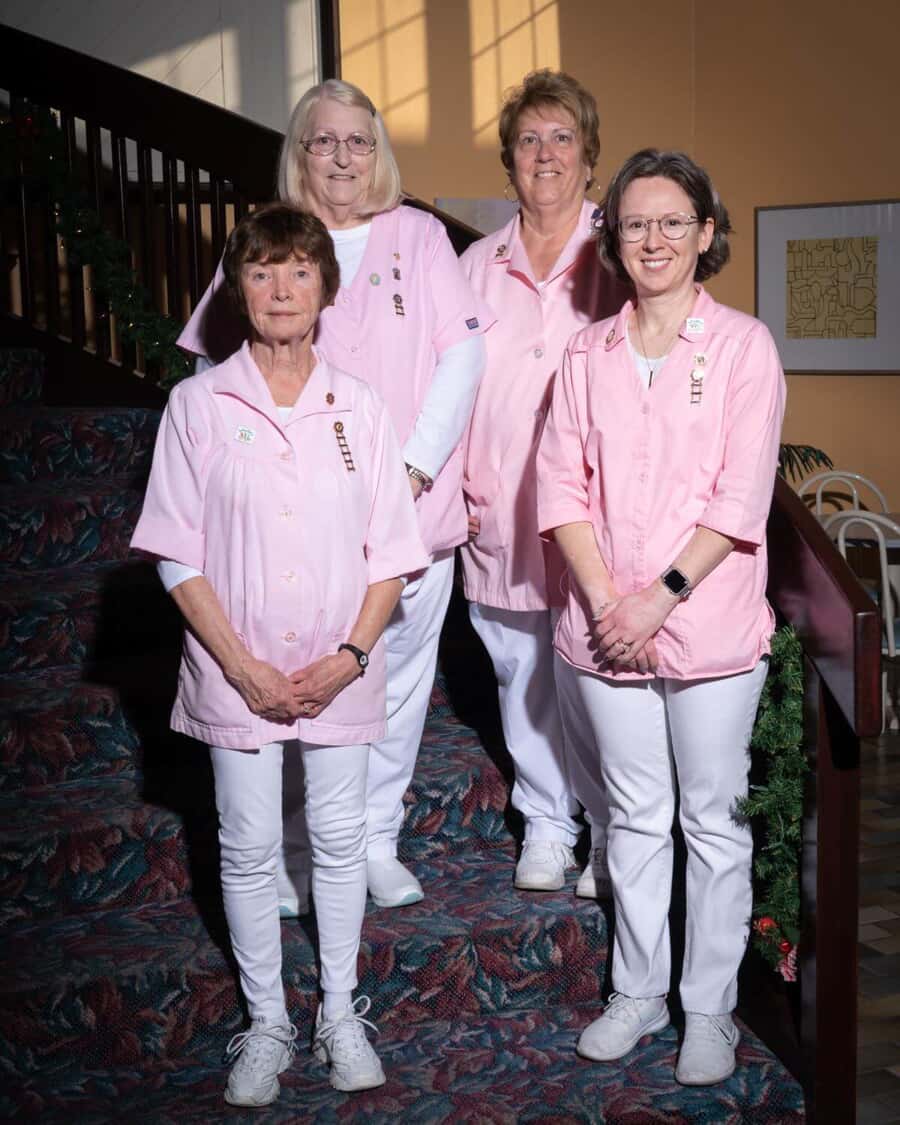 The primary source of monies comes from:
Proceeds from the Gift Shop in the hospital
Private donations
Selling tickets for the Community Fair and Dinner
With approximately 50 members, the Pink Ladies/Blue Men donate over 8,000 hours per year serving assistance, information, and support for patients, visitors and staff in many areas.
For example:
Delivering newspapers, coffee, and flowers to patients
Staff the Information Desk; assist with wheelchairs as needed
Manage and staff the Gift Shop
Work at the Health Fair
Make tray favors for patients for different holidays
Provide assistance at the Bella Sera Skilled Nursing Facility
The hours of our Gift Shop are: Mon – Fri, 10:00am to 4:00pm
How to Join
Women and men interested in joining the Auxiliary may pick up an application at the RRH Gift Shop and, when completed, return it to any Pink Lady Auxiliary member.